From the CEO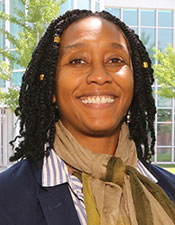 At Manchester Community College, our top priority is ensuring your success. We are here to help you plan to transfer, earn a certificate or an associate degree, learn new skills, enrich your life or make the leap into the workforce. Whatever your needs, our faculty and staff and your fellow classmates are here to help you get started, stay on track and achieve your educational and lifelong aspirations.
For more than 50 years, we have served our community. With more than 80 certificate and degree programs, MCC provides a superior and affordable education for approximately 12,000 students each year on its campus and online in allied health, business, communication, computer science and technology, criminal justice, culinary arts, early childhood education, engineering, graphic design, human and social services, liberal arts and sciences, music, visual fine arts and more. We also serve the community via cultural offerings through our art galleries, musical events, great books lectures and theater programs. In addition, we offer summer youth programs and career training programs through our Continuing Education Division. Each year, we are able to touch the lives of more than 20,000 area residents.
At MCC, we are learner focused. We believe in and live the ideal of lifelong learning and personal enrichment. So, whether you are here to earn a certificate or an associate degree and transfer to a CSU, UConn, Trinity, Quinnipiac, Columbia or Cornell, we are the place to be. If you decide to take a course to bolster your language skills in preparation for a job interview or a trip abroad, or you are attempting to impress your family and friends by learning a new baking technique, we are the place to be. If you are joining a chorale group for the first time with hopes of one day performing in Budapest, we are the place to be. We welcome you, we believe in you, and we want you to know we are here to serve.
Warmest regards, and all the best,
Tanya C. Millner, Ed.D.
Interim Chief Executive Officer
---
From the Chief Academic Officer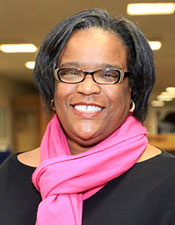 We're excited that you have chosen to join our community of learners. As you may know, MCC has several award-winning and professionally accredited programs such as culinary arts and hotel-tourism, music, radiography, surgical technology and business. Also, MCC can help you prepare for the workforce through our business office technology, dental assisting, occupational therapy, health and exercise science, and computer game design and graphic design programs. If you aspire to begin your college education in a cost-efficient manner and transfer to a baccalaureate institution, MCC can assist you in that endeavor as well. We have several transfer ticket programs with the Connecticut State Universities and articulation agreements with private colleges in Connecticut. You can study one of our many programs in business, English, chemistry, biology, liberal arts and general studies, just to name a few, to help you begin along that path.
While on campus take advantage of the tutoring center, use the library and the computer rooms, and visit your professors during office hours. Our professors are top notch and will challenge you to reach your full potential. You can view their profiles on the faculty pages under the Academic Divisions tab on the MCC website.
At MCC, your potential is endless. Go do what you were created to do. Thank you for making Manchester Community College your college of choice. We are here to serve you, so please let us know how we can be of assistance.
Sincerely,
Tuesday L. Cooper, Ed.D.
Interim Dean of Academic Affairs
---