The MCC Alumni Association Appoints New Member to its Board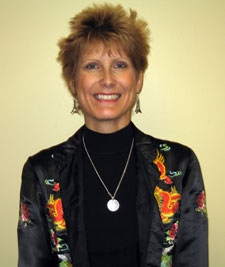 Manchester, CT – (November 22, 2006) . . . The Manchester Community College Alumni Association recently appointed a new member to its 16-member Board of Directors.
Gail P. Faherty `84, has over twenty-five years of legal and management experience. She is the executive director of the Haymond Law Firm, P.C. in Hartford and manages the financial, information technology and human resource functions for the firm.
Faherty graduated from Manchester Community College in 1984, with an associate degree in Business Administration. She holds a bachelor of arts degree in General Studies and a master of science degree in Organizational Management from Eastern Connecticut State University. Faherty is very active in her community and serves as a member of the Association of Legal Administrators, Nutmeg Chapter.
The mission of the MCC Alumni Association is to foster a vibrant and diverse alumni group of choice whose membership is representative of the college community; build an effective network of alumni that is capable of providing meaningful financial and volunteer support; provide a vehicle for enhancing political influence and support to the college; and provide a conduit for community support in the college's service area. Anyone who has graduated from MCC or has taken a class at MCC is eligible for membership.
Students of any age who possess the desire to pursue higher education are welcome at Manchester Community College. MCC is proud of its academic excellence, new facilities, flexible schedules, small classes, low tuition and faculty with both academic and "real world" credentials. The College offers over 60 programs, transfer options, financial aid and scholarships, as well as access to baccalaureate degrees through guaranteed admissions programs with several universities. MCC is situated on a park-like campus and is easily accessible from I-84.