Student Success: Stefan Hall Branches Out at MCC
MANCHESTER, Conn. (June 18, 2019) – With all of his accomplishments out of the gate, it's surprising to find out Stefan Hall didn't even plan to come to college at all not too long ago. Hall, of Windsor, started his first semester of college at Manchester Community College in the spring of 2019.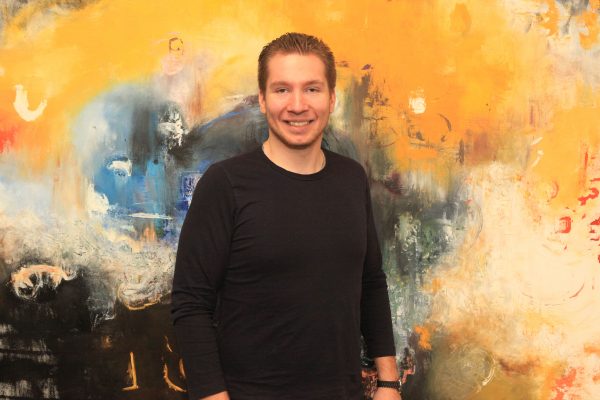 Hall plunged right in, earning a 4.0 GPA – this while volunteering at the on-campus food pantry, getting involved in the Student Government Association and serving on the Campus Activities Board. This involvement earned him the 2019 Campus Leadership Award.
A strong start for a first-generation college student whose "roots" may not suggest a pathway to an associate degree. He is pursuing Accounting and Business Administration with the goal of becoming a certified public accountant.
Hall was raised on his family's farm and says he's helped out since he could walk. He had no plans to attend college, but now he can't imagine his life without it. "It's been a very positive and life-altering experience, and my decision to study at MCC could well be one of the best decisions I have made in my life," Hall said.
The Windsor-based Stefan Farms is a participant in the on-campus Farmer's Market sponsored by the MCC Women's Caucus and the college's chapter of Phi Theta Kappa, the international honor society. The market, which runs from July through October, was the incidental setting where Hall learned about MCC from faculty and staff who visited the Farmer's Market.
"Everyone was very kind, informative and encouraging," he said. "Between that and interacting with students, I felt a unique sense of community that I knew I wanted to be a part of."