Restaurateur Billy Grant to Serve as Honorary Chair of Evening of Fine Food and Friends, April 26
MANCHESTER, Conn. (March 20, 2019) – Billy Grant, chef/owner of Restaurant Bricco, Grant's Restaurant and Bricco Trattoria, will be joining the MCC Foundation's Evening of Fine Food and Friends fundraising event as honorary chair. The event will be held at Manchester Community College on Friday, April 26, 2019, from 7 to 10 p.m.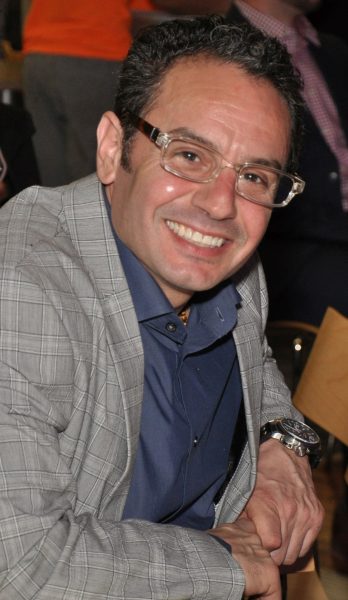 Grant — an MCC Foundation board member since 2014 — has also participated in initiatives such as the "Chefs Move to School" program, a national initiative aimed at providing children with access to healthy foods. He will be bringing an exclusive tasting table for Evening of Fine Food and Friends VIP ticket holders at a special reception preceding the main event. In addition, he will offer a personal chef experience for a small group of friends. The experience, to be auctioned off during the reception, will give the winning bidder the option of hosting in their own home or at one of Grant's popular restaurants.
VIP tickets are available with a donation at the foundation's Petit Fours sponsorship level or above. For information about all sponsorship levels and to purchase tickets, visit MCCgiving.com. Individual ticket prices are $125. Group discount tickets are $110 when purchased as a group of six or more.
Formerly known as the Evening of Fine Wines, the event that the community has come to know and love takes its new name because of the way it showcases the fantastic contributions provided by MCC's own students.
As the new name emphasizes, this cabaret-themed night of fun, food, friends, wines and beers, and silent auction bidding involves participation from college faculty, staff, students, alumni and members of the community. To start the evening, guests will be treated to performances by MCC's Music Studies students. The college's Culinary Arts and Hospitality Management students are preparing and serving the food, and the event concludes with dancing to great music from ICE Radio student club DJs. All the fun takes place with the knowledge that helping to make student scholarships possible at MCC.
Through MCC Foundation, Evening of Fine Food and Friends raises funds that enable students to pursue their educational goals by supporting scholarships, programs and student life. Less than half of the college's budget is supported through public funding, making support from MCC Foundation donors crucial.
For more information, visit www.manchestercc.edu/foundation/evening-of-fine-food-and-friends.
About MCC Foundation
The Manchester Community College Foundation, Inc. is a nonprofit 501(c)3 Connecticut corporation. It is governed by a volunteer board of directors, composed of business and community leaders. Its board meets bi-monthly and lends expertise to the operations of the Foundation and the college's Institutional Advancement Division.