Our professional, master's degree-level counselor assists students with psychological, social, emotional and personal concerns. Services include crisis counseling, short-term individual counseling support, and referral resources. All services are free and confidential.
Crises and Counseling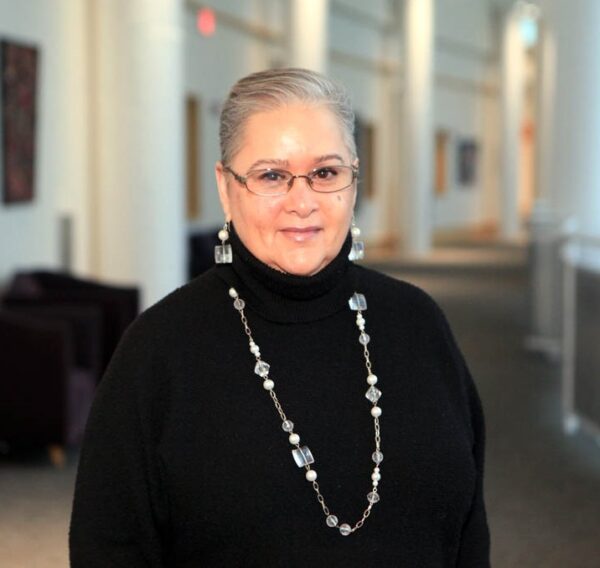 Wanda I. Reyes-Dawes, MS, Counseling
(& Crisis Counseling)
Hours: Monday-Friday, 8 a.m.-4 p.m.
Phone: 860-512-3206 (Do not only leave a message if your call is regarding student crises)
Suicide and Crisis Lifeline: Call 988 – Veteran's Crisis Line: Call 988, Option 1
CHR Health and Mobile Crisis Line – Direct 1-877-884-3571
Crisis Text Line – Text CTL to 741741
Trevor Project (Crisis services for LGBTQ Youth): 1-866-488-7386; Text 'START' to 678-678
Connecticut Legal Services' Immigrant Legal Advice Hotline: Call 1-800-798-0671
211 of Connecticut – 211 is CT's referral service that connects people to essential health and human services including but not limited to, food, housing, mental health, substance use, etc. – Call 211
---
How to recognize that you are in a crisis:
A crisis is an urgent concern that requires immediate assistance. You may be in crisis, if:
You're having difficulty coping and managing emotions
You are overly anxious
Your thoughts are racing out of control
You are feeling unsafe
Your usual problem-solving strategies are just not working at this time
If you find yourself experiencing any of the above feelings, please connect with Counselor Wanda I. Reyes-Dawes.
If you are NOT in a crisis or facing an emergency but have a personal concern requiring counseling, please call 860-512-3206 or email Wanda I. Reyes-Dawes to make an appointment.
---
TimelyCare MD
Currently enrolled students of CT State have access to no-cost telehealth services including TalkNow 24/7 immediate support, health coaching, scheduled counseling and medical services.
Visit TimelyCare FAQ to learn more. Visit TimelyCare to begin your journey.
---
Therapeutic Support
Contact one of our contracted Licensed Therapists to make an appointment. Therapists may offer in-person and/or virtual therapy sessions based upon varying availability per semester.
---
Additional Mental Health Resources
Visit the Wellness Guide to access virtual wellness resources and library selections, curated by the Wellness Council and the Raymond F. Damato Library.
Podcasts
YouTube Videos
Websites/Guides
The all new Damato Library Wellness Section. Find selections in…

support of our BIPOC and LGBTQ+ community
Self-help, self-identity, and personal growth
Social justice
…and much more!
---
Mindwise Mental Health Screening
MCC is committed to the overall health of our students. As a service, MCC provides access to a free and anonymous screening tool for mental health-related issues, including alcohol use, suicide prevention, post-traumatic stress, generalized anxiety, bipolar and eating disorders. This resource is provided to assist students to determine if a consultation with a mental health counselor would be helpful.
The results of this free mental health screening are immediate, anonymous, and sent to ONLY the participant.
---
ThrivingCampus
ThrivingCampus is a HIPAA-compliant web application used by colleges and universities to connect students with mental health referrals wherever they are.
---
Connecticut's Young Adult Warmline
Developed by JoinRiseBe (A peer-run initiative for young people) the "Statewide Young Adult Warmline is a phone-based peer support line. Similar to hotlines, staff can connect callers to community resources, hold space, and inspire their peers to live a life of self-defined purpose through sharing their own lived experience.": Call 1-855-6-hopenow (1-855-6-467-3669)