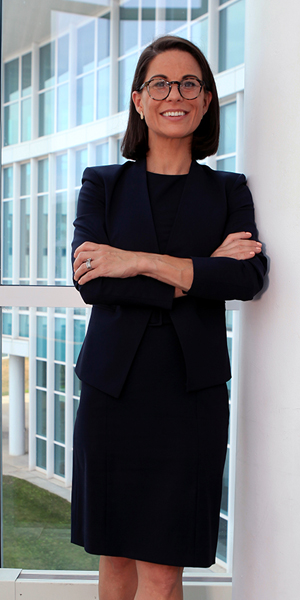 Dr. Esposito earned a doctor of educational psychology (Ed.D.) degree from American International College, as well as a master of science degree in forensic psychology and a certificate of advanced graduate studies in adjustment counseling from that institution. She holds a bachelor of science degree in psychology and a minor in criminal justice from Springfield College.
She brings a wealth of teaching and curriculum design experience to the role, having served as program coordinator/program head and associate professor in the Disability Specialist degree program, Speech-Language Pathology Assistant option, at MCC. In addition, she served on the college's Threat Assessment and Behavioral Intervention team, the Title IX Task Force, was co-chair of the Women's Caucus, a faculty mentor for the Minority Fellowship program and held other committee and advisory roles.
She was elected to serve as the MCC representative for the Transfer and Articulation Policy committee and a member of the Framework and Implementation Review Committee. This work involved collaboratively developing and implementing new transfer degrees and working to help review and modify state-wide learning outcomes and core competencies for the general education curriculum, while helping determine best practices for reporting assessment efforts across the Connecticut State Colleges and Universities system. Dr. Esposito was also elected to serve as the MCC representative for the state-wide Faculty Advisory Committee to the Connecticut Board of Regents for Higher Education.
Up until 2019 she was also the owner of a successful psychotherapy and consultation practice, which she initiated and launched from concept to completion. She moved from her faculty position at MCC to become assistant dean of Liberal Arts and Professional Studies at Springfield Technical Community College in Springfield, Mass., the position she held before returning to lead MCC as CEO.
Dr. Esposito is dedicated to the role of community colleges in today's higher education landscape, committed to the idea that an accessible, affordable and equitable opportunity to achieve is vital to economic prosperity and social justice for everyone.