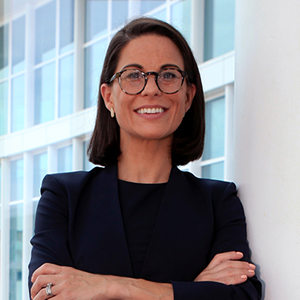 It is my distinct honor to welcome you to Manchester Community College.
In choosing MCC, you are making a solid investment in yourself, your future and the future of Connecticut. As we enter the third decade of the 21st century, the ways we live and make our living are changing before our eyes. The case for community college grows stronger every day.
MCC is dedicated to providing you with quality life-long learning experiences that will provide the foundation for whatever you set your sights on. We are a destination college because of our rigorous academic requirements, our successful partnerships with employers and our rich campus life.
Thanks to Connecticut State Colleges and Universities Transfer Ticket programs, our students can graduate with an associate degree and transfer to one of our state universities or to Charter Oak State College with no loss of credit to complete a bachelor's degree. Many of our students transfer to other colleges and universities, such as the University of Connecticut, the University of Massachusetts, Trinity College and many other renowned baccalaureate institutions.
Whatever path you choose, MCC is the financially responsible option as you begin your higher education journey. The nature, format and purpose of higher education are changing, and community colleges have the potential to lead the way to the future.
Not only will you leave here with a solid education, free of burdensome debt, but you will also have marketable credentials which – through our ongoing conversations with employers and community leaders and their involvement directly in helping to form our curricula – we know are relevant in our 21st century world.
In addition, at MCC you will find a productive, supportive learning environment dedicated to inclusivity and accessibility, with academic and holistic support services to ensure student success, whatever your educational goals – all on your timetable.
Think of MCC as your college, a place where you will form lasting relationships with a diverse and dedicated group of individuals who share your interest in learning. The leadership team of deans, associate deans and department heads stand ready with open doors and open ears to hear directly and frequently from you. Our primary goal is to help you reach your highest potential.
Best wishes on the next step in your pursuit of higher education!
Kindly,
Nicole Esposito, Ed.D.
Chief Executive Officer
Presentations
Units