From the Dean of Academic and Student Affairs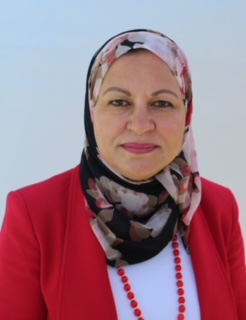 Welcome to our new and returning students and thank you for choosing Manchester Community College. The past several months have given rise to unprecedented challenges. I would like to start off by saying how deeply inspired I am by the work of many in our community in facing, not only the challenges directly related to education in the age of COVID-19, but also by the response to issues that have (re)emerged regarding our social and economic landscape. While understanding that many may feel fatigued by the current circumstances, I continue to be optimistic. I believe that our resiliency and adaptability as a campus will help us learn from this experience and evolve. I hope to be a support to you all through the work of the Academic and Student Affairs Office to help ensure the health and safety of our campus.
While many communities have been disproportionally affected by the national pandemic, Connecticut's COVID-19 transmission rate has fortunately remained lower than those in most other states. Modifying the design of public spaces, enforcing social distancing guidelines, and following recommended public health protocols such as masks and frequent hand-washing have significantly helped our communities from overwhelming our hospitals. We must all pledge to adhere to local, state, and college regulations to help prevent unintentional spread. Following these guidelines as a community will help prevent more vulnerable populations from being exposed to a virus they cannot financially, physically, or psychologically afford. This pandemic has exposed many of the disparities and inequities in our current society. While many are fortunate to have access to healthcare and supplies to protect themselves and loved ones, seeking healthcare and collecting medical/food supplies are made to be luxuries not everyone can afford. Undocumented and uninsured individuals are among our country's most vulnerable members in this current crisis. On top of this, our society's failure to secure basic resources and access to utilities and internet for everyone can further overwhelm already at-risk populations.
I am hopeful that this crisis gives us all the opportunity to appreciate our privileges and practice compassion to those in more vulnerable circumstances. What may seem like inconveniences to us as individuals can be lifesaving for us as a wider-community. Let MCC be an example of an empathetic, community-minded, and cooperative campus society that makes collective health and wellness a priority. The college has much to offer in regards to support services, and our staff and faculty have worked hard to deliver the most effective learning experience in these challenging times. We are in this together. I believe in the strength of our community and know we will not only endure, but learn from this experience and evolve.
All the best,
Dr. Fatma Salman
Interim Dean of Academic and Student Affairs
Contacts:
Fatma Salman, Ph.D.
Interim Dean of Academic and Student Affairs
Office: SSC L202b
860-512-2602
Mary Lou Vredenburg, Ph.D.
Associate Dean of Faculty
Office: LRC A237a
860-512-2606