Spoken Word & Music Series
Now in its 11th Season
Featured musicians, poets and writers from New England, New York and beyond
Fall and spring events from 6:30 p.m. to 9:00 p.m.
Free and open to the public
Sponsored by the MCC Foundation Annual Fund Campaign and the Town of Manchester's Downtown Arts and Culture Grant Program
Hosted by Stephen Campiglio
---
Note: All Mishi-maya-gat events are held at MCC on Main, Manchester Community College Arts and Education Center, at 903 Main Street,  downtown Manchester.
---
Mishi-maya-gat

Mishi-maya-gat is the Algonquian term for "Great Trail System," a network of foot paths created by the indigenous tribes of Connecticut. Within this system of trails, a "Great Path" connected one region with another. The site of the MCC campus is along one of these great paths, which led to the naming of Great Path as the street leading  into campus. It is in this spirit of historical and cultural significance that the performing arts series takes its name.
October 27, 2016
Jazz with JONATHAN BARBER AND TRIANGLE OFFENSE and Featured Poets DAVID GIANNINI and JAYNE BENJULIAN
8:00 PM – Jazz with JONATHAN BARBER AND TRIANGLE  OFFENSE
Jonathan Barber, drums
Matt Dwonszyk, bass
Jovan Alexandre, saxophone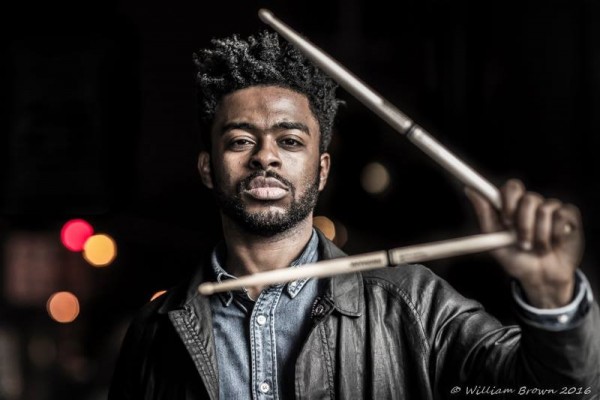 Hartford-born drummer, Jonathan Barber, was first introduced to the drums by his father, and began nurturing his passion and talents at the family church. During his senior year of high school, he became a member of the Artists Collective in Hartford, founded by Jackie and Dollie McLean, where he studied with Master Artist, Renee Mclean, who introduced him to jazz and its African roots and rhythms. He furthered his studies at the University of Hartford, Hartt School of Music, Jackie McLean Institute of Jazz, where he graduated cum laude, receiving a B.A. in Music Performance (Jazz Studies). After graduation, he became on-demand drummer in the Hartford jazz scene, while beginning his career in New York City. He has had the opportunity to perform with many superb artists, including Jimmy Greene, Wallace Roney, Jeremy Pelt, Kenny Barron, John Patitucci, Kurt Elling, Charnett Moffett, Stanley Jordan, Harold Mabern, Steve Davis, Larry Willis, and Abraham Burton. He has also been privileged to give back to his community by teaching at the Artists Collective, Litchfield Jazz Camp, the Hartt School, and the Greater Hartford Arts Academy. He has been featured on several recordings, including "Bloom" (2014, J.D. Allen); "Grace" (2013, J.D. Allen); " Collective Consciousness" (2014, Jovan Alexandre); and "State of Emergency" (2012, Nat Reeves). Since moving to New York City, he has traveled and toured nationally and internationally, including shows in Japan, and continues to perform in many notable festivals and clubs in New York City, Connecticut, and around the world. For more information: www.jonathanbarbermusic.com.

Bassist, composer and educator Matt  Dwonszyk, born in Hartford, began playing the electric bass at the age eleven. In high school, he switched to upright bass, while attending the Greater Hartford Academy of Performing Arts, and attended the Artist Collective after-school program, founded by the legendary jazz saxophonist/composer, Jackie McLean. He continued his collegiate studies at the Jackie McLean Institute of Jazz, where he studied with world-renowned bassist Nat Reeves, and then continued his studies at Suny Purchase, where he received a Masters in Music in 2015. He currently lives in Brooklyn, and is an active bassist in New York City. He has performed at the JVC Jazz Festival in NYC, the Baikal Jazz Festival (Yakutsk, Siberia), the NYC Winter Jazz Festival, Litchfield Jazz Festival, Hartford Jazz Festival, Jazz & Colors Festival (Metropolitan Museum of Art), The Kennedy Center, Smalls Jazz Club, Dizzy's Coca Cola Club, The Blue Note, Smoke Jazz Club, and the Fat Cat.  He has performed with  many superb artists, including Harold Mabern, Larry Willis, Steve Wilson, Abraham Burton, Javon Jackson, Bennie Wallace, Wayne Escoffery, John Farnsworth, Joe Farnsworth, Eddie Henderson, Wallace Roney, Terell Stafford, Steve Davis, Steve Turre, Freddie Hendrix, and Duane Eubanks.  

Jovan Alexandre, originally from Wallingford, is a tenor saxophonist known for the brightness of his tone and the elegant bearing of his compositions. He may be situated, broadly speaking, within the penumbra of hard-bop and post-bop styles, as elaborated and taught in Alexandre's native New England by the iconic Jackie McLean (1931-2006) during his later, seminal years as a Connecticut resident and educator. He has been a soloist on recordings for drummers Ralph Peterson (Outer Reaches, 2010) and Winard Harper (Coexist, sharing the tenor spotlight with Frank Wess, 2012), Kahlil Kwame Bell (Flight, 2013), and for the South African jazz singer, Nonhlanhla Kheswa (Meadowlands, Stolen Jazz , 2013).   His first album as a leader, Collective Consciousness, was released worldwide in February 2015. For more information, please visit: http://www.jovanalexandre.com

6:30 PM – Poets DAVID GIANNINI and JAYNE BENJULIAN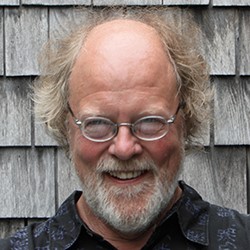 David Giannini's most recently published collections of poetry include Span of Thread (Cervena Barva Press), The Future Only Rattles When You Pick It Up (Feral Press,) AZ Two (Adastra Press), a "Featured Book" in the 2009 Massachusetts Poetry Festival, and Rim/Wave  (Quale Press). 13 of his chapbooks were published between 2013-16, including Inverse Mirror, a collaboration with artist, Judith Koppel. His work also appears in many national and international literary magazines and anthologies. Nominated for a Pushcart Prize in 2015, his awards include: Massachusetts Artists Fellowship; The Osa and Lee Mays Award For Poetry; an award for prose poetry from the University of Florida; and a 2009 Finalist Award from the Naugatuck Review. He has been a gravedigger, a beekeeper, and has taught at Williams College, University of Massachusetts, and Berkshire Community College, as well as preschoolers and high school students. He was the Lead Rehabilitation Counselor for Compass Center, which he co-founded, as the first rehabilitation clubhouse for severely and chronically mentally ill adults in the northwest corner of Connecticut. For more information, please visit: www.davidgiannini.com.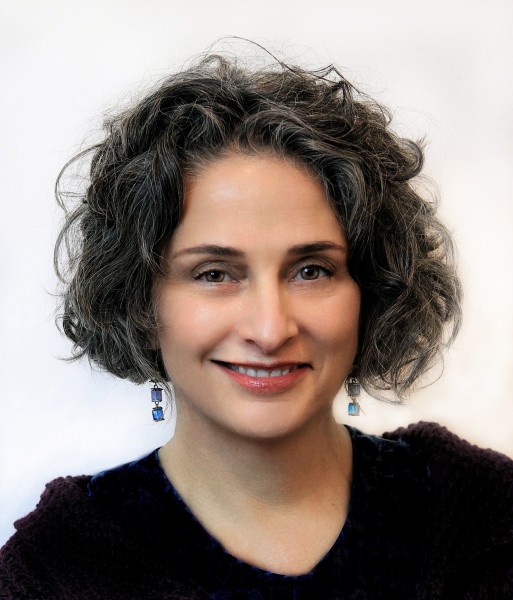 Jayne Benjulian is the author of Five Sextillion Atoms (Saddle Road Press, 2016). She grew up in suburban backyards near New York City, and spent summers swimming in the Atlantic Ocean. Drawn to coastlines, she also lived on the West Coast—on an island, in a cabin in the hills, and a house under the redwoods.  Her poetry and essays appear in numerous literary journals in the U.S. and abroad, including Agni, Barrow Street, The Cortland Review, Nimrod, Women's Review of Books, Poetry Daily and HowlRound. Her careers have been as varied as the places she has lived: she served as chief speechwriter at Apple, investigator for the public defender in King County, Washington, and director of new play development at Magic Theater. She was an Ossabaw Island Project Fellow; teaching fellow at Emory University; lecturer in the Graduate Program in Theater at San Francisco State University; and Fulbright Teaching Fellow in Lyon, France. She holds an M.F.A. from the Warren Wilson Program for Writers and lives in the Berkshire Hills of Massachusetts, where she teaches workshops for poets and prose writers. For more information, please visit: www.jaynebenjulian.com.
---
To join the mailing list and receive a flyer via email, please send your email address to Stephen Campiglio, series coordinator, at scampiglio@manchestercc.edu.