MCC Students to be Published in National Phi Theta Kappa Journal
MANCHESTER, Conn.  (November 3, 2020) – Two Manchester Community College students are among 25 Phi Theta Kappa Honor Society  members selected nationally to have their writing published in the 2020 issue of the society's online literary journal, Nota Bene.
Hartford resident Michael Randazzo's short story, "It'll Be Ok Little Fellow," and Manchester resident Kat Terban's poem, "Love Letters Exchanged at the Beach," were selected from among more than 370 submissions to the 2020 Phi Theta Kappa competition, which is judged by current and retired college faculty and staff from across the country.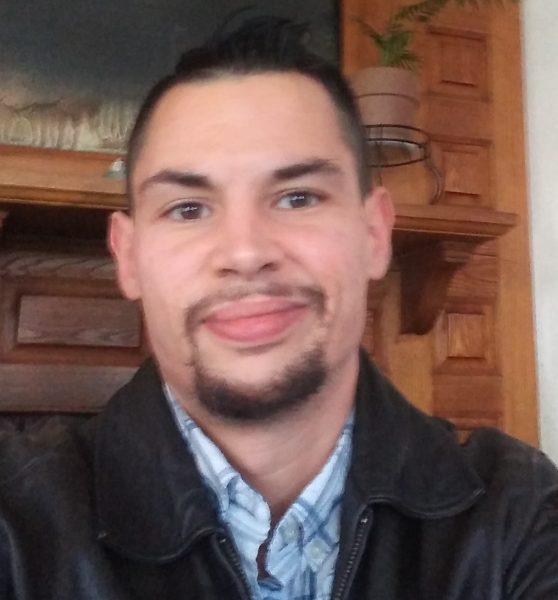 Randazzo, a communication major who studies part-time at MCC, said his first published short story is loosely based on an experience his mother had where she found a baby squirrel and nursed it back to health, combined with elements of some of his own personal struggles. "I wanted to explore the theme of being a caregiver and the inherent dangers of not loving ourselves," Randazzo said.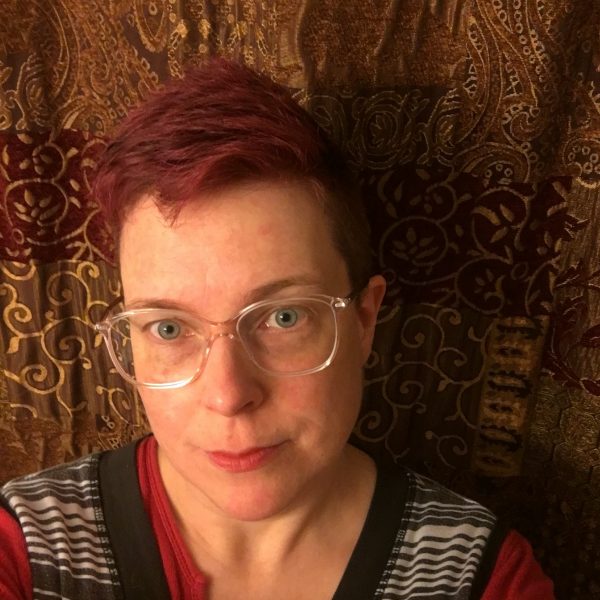 Terban is an undeclared major who entered MCC through its Adults In Transition program (Editor's note: Terban's preferred pronouns are they/them). They have a number of publication credits in journals and have a forthcoming chapbook, which will include the Nota Bene poem that, they said, is intended to show, "The romance of words can be just as affective as anything else in a relationship and that…asexual relationships can be just as charged and full of love as allosexual ones."
Both students are pleased and honored to be selected for Nota Bene, which showcases the outstanding writing of Phi Theta Kappa members.
"Knowing that my words will be seen by the honor society that first embraced me as a member is amazing," Terban said. "Since coming to MCC, I have been encouraged by a number of people to submit my work for publication, and I have found that they were right about the effect hearing my words has on others."
Randazzo said, "I want to thank all the faculty at MCC for their support and encouragement, as well as the encouragement of my friends and family. They gave me the strength to believe in myself and pursue this Nota Bene contest. They give me the courage to follow my dreams, one day at a time."
The digital issue featuring their work will be available on www.ptk.org this winter.
About Phi Theta Kappa Alpha Upsilon Alpha Chapter
Founded in November 1918, Phi Theta Kappa is an internationally acclaimed honor society recognizing the academic achievement of associate degree students. The purpose of Phi Theta Kappa is to recognize and encourage scholarship among two-year college students. MCC's
Alpha Upsilon Alpha was founded as a chapter in May 1991 and has a proud history on campus. The Alpha Upsilon Alpha chapter continues to promote scholarship, develop leadership and service, and cultivate fellowship among qualified students at Manchester Community College.
About MCC
Students of any age who possess the desire to pursue higher education are welcome at Manchester Community College. MCC is proud of its academic excellence, new facilities, flexible schedules, small classes, low tuition and faculty with both academic and "real world" credentials. The college offers over 80 degree and certificate programs, transfer options, financial aid and scholarships, as well as access to baccalaureate degrees through guaranteed admissions programs with several universities. The park-like campus, which is easily accessible from I-84, is also the home of Great Path Academy, a middle college high school, serving grades 9-12.
###