MCC President Gena Glickman Announces Retirement
MANCHESTER, Conn. (May 15, 2018) – MCC President Gena Glickman, Ph.D., has announced that she will retire effective July 1, after 10 years of service to the college.
Dr. Glickman was named the fifth president of Manchester Community College on June 30, 2008.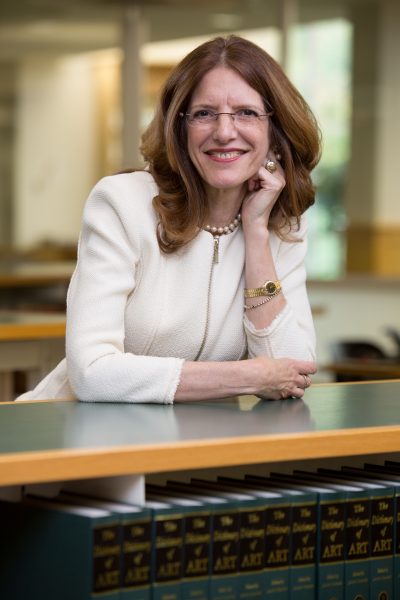 "It has been an honor and a privilege to serve the students, staff and faculty, as well as the larger Manchester community, as president of MCC," Glickman said. "I am pleased at the progress that has been made at MCC in support of student success. It's always bittersweet to hand over the reins of leadership, but I know that MCC is in good hands thanks to the talent and dedication of our faculty, staff and community partners."
Among her notable accomplishments at MCC, Dr. Glickman counts the growth of student support services and continuously improving retention and graduation rates, and building the college's community partnerships and extraordinary foundation support for scholarships and programs.
The college was named one of the top workplaces in the greater Hartford area in 2013, and a Top Military Friendly College by Victory Media, 2013 to 2018. MCC was named as one of the nation's top 150 community colleges for 2015 by the Aspen Institute College Excellence Program. WalletHub rated the college eighth among community colleges nationally. It is the number 1 community college choice among Connecticut high school graduates.
Additionally MCC increased its engagement with the town of Manchester, creating The Dehn Gallery, now a student-run art gallery, and the Viscogliosi Entrepreneurship Center in downtown Manchester. Under Dr. Glickman's leadership, the revival of the theater program, extraordinary galley events, the Economic Summit and the White House Summit, all that brought recognition to the college's community engagement efforts.
MCC gained national attention through numerous faculty and staff national conference presentations and positions on national boards. Dr. Glickman's national work includes election to the College Board's Community College President Advisory Panel, the American Council on Education's Commission on Advancement of Racial and Ethnic Equity, the American Association of Community Colleges Commission on Research, Technology and Emerging Trends, the Association of American Colleges and Universities, and the Council for Resource Development-Executive Institute for Fundraising in Community Colleges.
Locally, she serves as president of the Greater Hartford Arts Council, the treasurer for ECHN Community Health Foundation, and on the Manchester Chamber Board.
Her legacy includes the naming of the Raymond F. Damato Library and the Raymond F. Damato Learning Resource Center in honor of MCC's largest bequest, $7.6 million from the Damato estate. The "Passport to MCC" event in 2016 launched MCC Foundation's first-ever capital campaign, with a goal of $14 million, and the campaign reached and exceeded its goal prior to the target date. The MCC Foundation's holdings now exceed $11 million.