MCC Names Reynolds Dean of Institutional Advancement
MANCHESTER, Conn.  (February 8, 2021) – Manchester Community College has named Dr. Tom Reynolds dean of institutional advancement.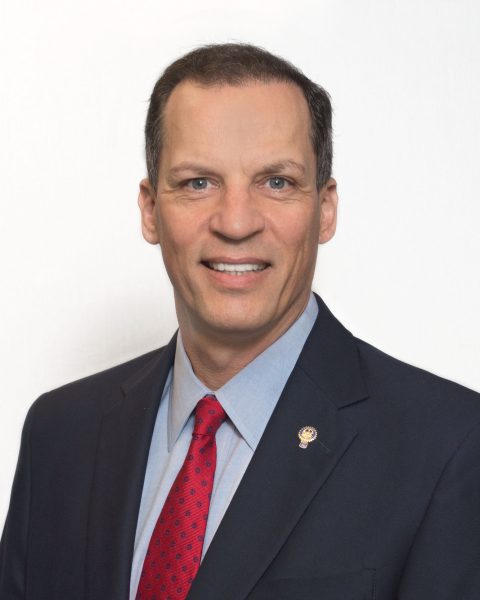 Reynolds is responsible for managing a comprehensive program at MCC to advance the mission, vision, and short and long-term goals of the college working closely in concert with the campus CEO and senior administrative colleagues. He provides leadership and counsel to numerous constituent groups including MCC Foundation. Reynolds will develop and implement a process for identifying, cultivating, soliciting and recognizing individuals, corporations, nonprofit foundations, state and federal government departments to secure major, capital and planned gifts, as well as enhanced annual gifts and endowment support.
In addition, Reynolds has overall responsibility for alumni development and events management.
A resident of Ledyard, he brings 30 years of experience in institutional advancement, higher education administration and teaching, nonprofit management and consulting, and government and politics to MCC.
He has served as director of institutional advancement at the Williams School, associate director of development at Connecticut College, associate secretary of the college at Connecticut College and vice president of the United Way of Southeastern Connecticut.
Reynolds served four terms in the Connecticut House of Representatives, representing the towns of Ledyard, Preston and Montville.
He holds a doctoral degree (Ed.D.)  in higher education administration from Northeastern University, a master of arts degree in public policy from Trinity College and a bachelor of science degree in criminal justice from the University of New Haven.
"Community colleges represent the most critical sector of American higher education," Reynolds said. "They educate nearly half of all undergraduates and serve the most diverse cohort of students, including many with significant needs. No other sector has a greater impact on improving economic mobility and reducing inequality. I look forward to working to help advance the missions of Manchester Community College and MCC Foundation."