MCC Grad Realizes Dream of a Diploma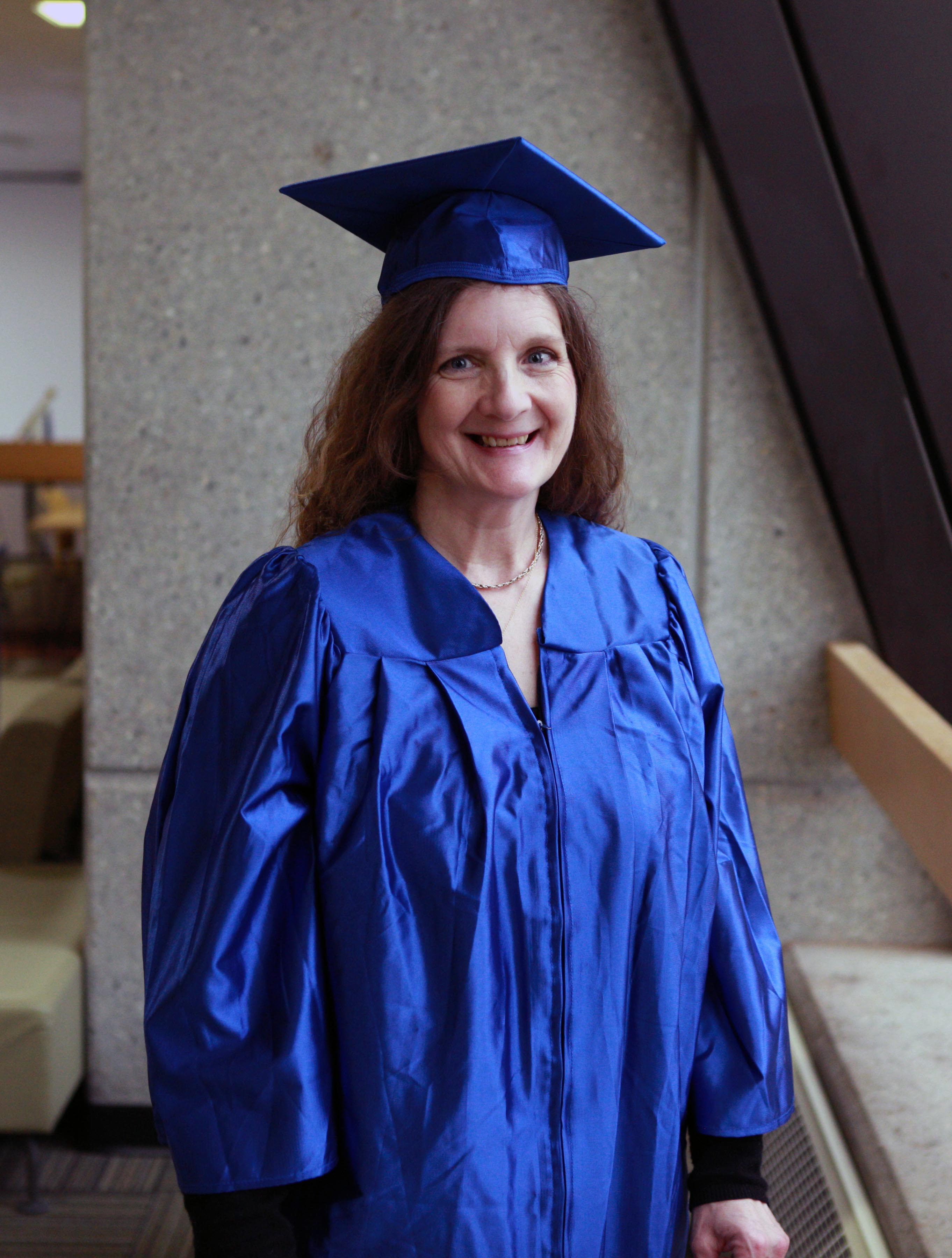 MaryAnn Carrasquillo
Manchester, CT – May 24, 2011 . . . MaryAnn Carrasquillo graduates from Manchester Community College (MCC) on Thursday, May 26, 2011 after which she plans to continue her studies at a four-year institution. Getting to this point has not been an easy journey for MaryAnn, but it is one that she has dreamed of since she was a little girl.
MaryAnn spent her early years growing up on a farm in Colebrook, CT, but left home at a young age to escape an abusive family situation. Over the years MaryAnn has lived, among other places, in Florida, Puerto Rico and Arizona, and is the mother of nine children. She is now living on her own, raising her youngest son in Stafford Springs.
She initially came to MCC because she was interested in the Surgical Technology Program, but was not approved for the program due to back problems. Luckily she found the Drug and Alcohol Recovery Counselor degree program was a good fit for her.
MaryAnn – who says her biggest accomplishment was going back to school – has enjoyed meeting other people her age here at MCC and making new friends. "Being back at school and the whole process of being a student worker has been inspirational. It really helped build my self esteem," says Carrasquillo.
MaryAnn has been very busy taking classes part-time, completing her work-study in the Office of Transitional programs (OTP), volunteering at the Stafford Teen Center and serving as 'Team Mom' for her youngest son's football team – all while achieving part-time President's List status.
One person here at MCC that MaryAnn credits with having a great influence on her is Linda Devlin of the OTP program. "She (Devlin) takes a lot of her time to help me with math. In fact, everyone down there goes way beyond the call to help the students they serve," said MaryAnn.
Five years from now MaryAnn hopes to have a bachelor's degree in Social Work and would like to go on for her master's degree in a field that will allow her to work in Pastoral Counseling with an emphasis on substance abuse recovery.
"Most little girls dream about walking down the aisle to marry the love of their life. My dream has always been to walk down an aisle and receive my diploma." That dream is now a reality for MaryAnn.
Students of any age who possess the desire to pursue higher education are welcome at Manchester Community College. MCC is proud of its academic excellence, new facilities, flexible schedules, small classes, low tuition and faculty with both academic and "real world" credentials. The College offers over 60 programs, transfer options, financial aid and scholarships, as well as access to baccalaureate degrees through guaranteed admissions programs with several universities. MCC is situated on a park-like campus and is easily accessible from I-84.