MCC Counselor Reyes-Dawes Named to Lead NACADA Team on Best Practices
MANCHESTER, Conn.  (January 13, 2021) – Manchester Community College Counselor Wanda Reyes-Dawes has been named team lead of the Best Practices Subcommittee for the NACADA First-Generation Advising Community. The First-Generation Advising Community is a national body that identifies and addresses issues for first-generation college students to help ensure their success.
The community was first formed as interest group in April 2001 to identify and address issues pertaining to first-generation college students (first gens). Ongoing discussions focus on the definition of terms, ways of identifying first-generation students and concerns particular to these students. The best practices subcommittee conducts research among institutions of higher education to share approaches that have proven to benefit first gens as they pursue their academic goals.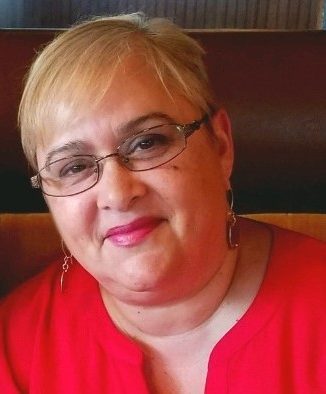 Reyes-Dawes, a resident of Manchester, joined MCC in 2005 and has served as counselor/coordinator of advisor training and development in MCC's Advising and Counseling Services department. She served as director of the college's Advising and Counseling Center from 2012 to 2016 prior to a reorganization. She is also co-lead of the MCC Achieving the Dream initiative, dedicated to improving student success by enhancing student persistence rates at the college by improving equity, and is serving as interim coordinator of the Drug and Alcohol Recovery Counselor (DARC) program.
Prior to joining MCC she worked at Sawyer Business School as director of placement in career services. She holds a master's degree in counseling from Central Connecticut State University and a bachelor's degree from Springfield College. She earned a graduate certificate in academic advising from Kansas State University, where NACADA is based. She is a member of the HERS (Higher Education Resource Services) Wellesley Institute, a leadership program for executive women in higher education.
"I am honored to have been selected for the best practices subcommittee team lead position," Reyes-Dawes said. "As a first gen who benefitted from the support of others, I am passionate about the substantive work performed by NACADA's Best Practices Subcommittee First-Generation Advising Community, and I look forward to working alongside the rest of the committee members to support first-generation college students at all levels."
About NACADA
The National Academic Advising Association is an association of professional advisors, counselors, faculty, administrators, and students working to enhance the educational development of students. NACADA promotes and supports quality academic advising in institutions of higher education to enhance the educational development of students. NACADA evolved from the first National Conference on Academic Advising in 1977 and has over 12,000 members representing all 50 United States, Puerto Rico, Canada, and several other international countries