MCC CEO Named to National Board
MANCHESTER, Conn. (September 8, 2022) – Manchester Community College Chief Executive Officer Nicole Esposito, Ed.D. has been appointed to the national board of directors of the American Association of Women in Community Colleges (AAWCC) as a Member-at-Large. AAWCC is the leading national organization that champions women and maximizes their potential at community colleges. The appointment was made by AAWCC President Dr. Monique Umphry.
As a new member of the national board of directors, Dr. Esposito has been asked to serve on an AAWCC Equity Task Force, where she will work with other leaders exploring and developing national programming for equity in community colleges.
"I am honored to have been asked to serve on the AAWCC national board of directors and look forward to helping to advance their diversity, equity and inclusion initiatives," stated Dr. Esposito. "AAWCC's goal is to ensure the equitable and just treatment of women attending community colleges, working in community colleges, and visiting community colleges – through advocacy, compliance and awareness – and I am excited to have the opportunity to contribute to that work."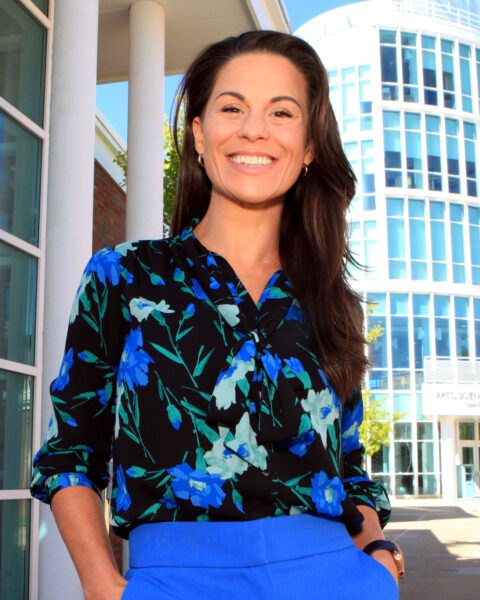 Earlier this year, Dr. Esposito was recognized by AAWCC as the recipient of their Mildred Bulpitt Woman of the Year Award for outstanding leadership and mentorship, providing opportunities for women in community colleges. Award winners are recognized each year at the AAWCC breakfast at the American Association of Community Colleges annual convention. This award honors the memory of Dr. Mildred Beatrice Bulpitt, Founder of AAWCC and Leaders Institute. She was a strong advocate who, even throughout her retirement, continued to encourage community college women leaders.
Dr. Esposito's award acknowledged her "courage to stand for equity in Connecticut," as presented by AAWCC President Umphry. In accepting the award, Dr. Esposito stated, "Dr. Mildred Bulpitt was an unwavering advocate for women and dedicated her life to advancing women into positions of leadership. The road she chose was a hard one – I'm sure laden with many obstacles – but she travelled it without faltering. Dr. Bulpitt's life and work inspires me. . . in embracing the spirit she exemplified, I remain committed to the standards she set in the hopes of inspiring others. I look forward to a future in which a new generation of women take their rightful place as leaders in higher education and, specifically, community colleges."
Criteria for the award includes 1) an outstanding record of service to women in the two-year college setting, and 2) service to women in two-year colleges [that] deserves national recognition as a role model for two-year college women throughout the country.
About AAWCC
Founded in 1973, AAWCC provides education, career development, and advancement to women educators and students at community colleges. As a council of the American Association of Community Colleges, AAWCC and its members are committed to equity and education of all women students at community colleges across the nation. More information about AAWCC can be found at https://www.aawccnatl.org/.
About MCC
Students of any age who possess the desire to pursue higher education are welcome at Manchester Community College. MCC is proud of its academic excellence, flexible schedules, small classes, low tuition and faculty with both academic and "real world" credentials. The college offers over 80 degree and certificate programs, transfer options, financial aid and scholarships, as well as access to baccalaureate degrees through CSCU Transfer Tickets and guaranteed admissions programs with several universities. The park-like campus, which is easily accessible from I-84, is also the home of Great Path Academy, a middle college high school, serving grades 9-12.
Becoming CT State
The 12 Connecticut community colleges are merging in 2023 to become CT State Community College, one of the largest community colleges in the country and largest in New England, dedicated to quality, access and affordability. CT State students will be able to apply once and take classes at any campus. In addition to Manchester, other locations include Asnuntuck (Enfield), Capital (Hartford), Gateway (New Haven), Housatonic (Bridgeport), Manchester, Middlesex (Middletown & Meriden), Naugatuck Valley (Waterbury and Danbury), Northwestern (Winsted), Norwalk, Quinebaug Valley (Danielson and Willimantic), Three Rivers (Norwich), and Tunxis (Farmington) Community Colleges.