MCC Celebrates African-American History Month Featuring Dr. Ian Smith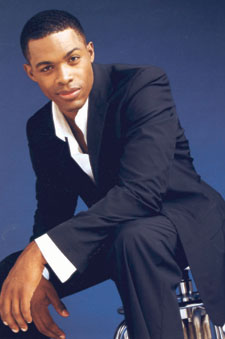 Manchester Community College Celebrates African-American History Month Featuring Dr. Ian Smith Award Winning Author & VH1's Celebrity Fit Club Judge
What: As part of Manchester Community College's African-American History Month celebration, award-winning novelist and journalist Dr. Ian Smith will deliver a lecture on his career accomplishments, including his novel, The Blackbird Papers and his current role on VH1's Celebrity Fit Club. This event is FREE and OPEN to the public.
Dr. Ian Smith is an author and national print and broadcast journalist. He is a former medical correspondent for NBC News network and for NewsChannel 4 where he filed reports for NBC's Nightly News and the Today show as well as WNBC's various news broadcasts. He has written for various publications including Time and Newsweek and is currently a health columnist for the New York Daily News and Men's Health magazine. Dr. Smith currently serves as a panel judge on VH1's Celebrity Fit Club, as well as a medical contributor to the television show The View and the Tavis Smiley Show on NPR.
Dr. Smith is the author of the critically acclaimed Dr. Ian Smith's Guide to Medical Websites, The Take-Control Diet and a novel, The Blackbird Papers. Dr. Smith's newest book entitled Fat Smash Diet: The Last Diet You'll Ever Need was published in January 2006.
Dr. Smith is a native of Danbury, CT and graduated from Harvard College with an AB and received a masters in science education from Columbia University. He attended Dartmouth Medical School and completed the last two years of his medical education and graduated from the University of Chicago Pritzker School of Medicine.
When: Wednesday, February 22, 2006
12:30 p.m. – 2:00 p.m.
Where: Library Fireside Commons
Learning Resource Center
Manchester Community College
Great Path
Manchester, CT 06040
For more information on this event, please contact Lucy Hurston at 860-512-2791.
Also occurring in February during African-American History Month:
African-American History Month Opening Ceremony featuring Rev. Aaron Lewis and jazz performance by The Edwin West Project. This event will be held on Wednesday, February 1, in the Lowe Lobby, 12:30 p.m.-2:00 p.m.
The Annual African-American History Month Luncheon will be held on Monday, February 6 in the Cheney Dining Room, Lowe Building, 12:30 p.m.-2:00 p.m. Reservations are required, seating is limited.
Jazz Saxophonist Marion Meadows will perform on Saturday, February 11 in the SBM Charitable Foundation Auditorium, located in the Arts, Sciences and Technology Center at 8:00 p.m. Tickets are $37.50. For more information on this concert, go to www.jumpstartjazz.com.
Underground Railroad; stories, poetry and songs performed by the Nzinga's Daughters. This
will be held on Tuesday, February 14 in the Lowe Lobby,12:30 p.m.-2:00 p.m.
"Mule Bone: A Comedy of Negro Life," is a staged reading of the play written by Zora Neale Hurston and Langston Hughes. This event will be held on Thursday, February 23 in the SBM Charitable Foundation Auditorium, Arts, Sciences and Technology Center, 6:00 p.m.-8:00 p.m.
All events are free and open to the public unless noted otherwise. For more information on the African-American History Month events, contact Joe Mesquita 860-512-3205 or Carly Williams 860-512-3327.
Students of any age who possess the desire to pursue higher education are welcome at Manchester Community College. MCC is proud of its academic excellence, new facilities, flexible schedules, small classes, low tuition and faculty with both academic and "real world" credentials. The College offers over 60 programs, transfer options, financial aid and scholarships, as well as access to baccalaureate degrees through guaranteed admissions programs with several universities. MCC is situated on a park-like campus and is easily accessible from I-84.