MCC Appoints New Member to Foundation Board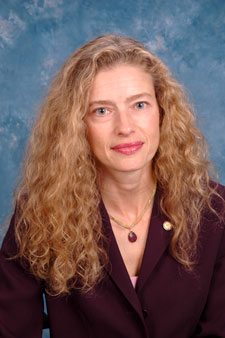 Manchester, CT – (October 16, 2006) . . . The Manchester Community College Foundation recently appointed a new member to its board of directors.
Kristen A. Johnson is the senior vice president of human resources and organizational development officer for Rockville Bank in South Windsor. Johnson holds a bachelors of arts degree in American History from Smith College in Northampton, MA and a master of arts degree in Human Resources Development from American International College in Springfield, MA.
The Manchester Community College Foundation is a private, nonprofit, 501(c) (3) Connecticut corporation. It is governed by a volunteer board of directors, composed of business and community leaders. Its board meets bi-monthly and lends its considerable expertise to the operations of the Foundation and the College's development program.
Students of any age who possess the desire to pursue higher education are welcome at Manchester Community College. MCC is proud of its academic excellence, new facilities, flexible schedules, small classes, low tuition and faculty with both academic and "real world" credentials. The College offers over 60 programs, transfer options, financial aid and scholarships, as well as access to baccalaureate degrees through guaranteed admissions programs with several universities. MCC is situated on a park-like campus and is easily accessible from I-84.