MCC Announces Valedictorian and Salutatorian for Class of 2021
MANCHESTER, Conn. (June 3, 2021) – Manchester Community College has announced that Sarah Hocutt, of East Windsor, is valedictorian for the Class of 2021, and the salutatorian is JoDee Cyr, of Newington.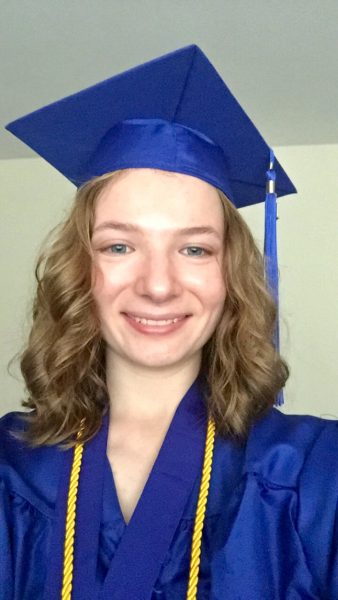 Hocutt was homeschooled for most of her education. At the age of 15, she attended Central Connecticut State University as a non-matriculated student and, after two semesters, transferred to MCC to pursue the CSCU Pathway Transfer Degree: Mathematics Studies. Along the way she also satisfied the criteria for a high school diploma, completing all her requirements for an associate degree with a GPA of 4.0 in Fall 2020. She is enrolled at the University of Connecticut, studying mathematics, computer science and German, with plans for a career in cyber-defense or a related field.
Cyr developed a passion for drawing and sketching in early childhood. After a 30-year career as a legal administrative assistant and paralegal she was forced to consider a new path. In 2019, she saw the opportunity to engage her lifelong passion, switch gears and pursue a degree in art. She enrolled at MCC as a full-time Visual Fine Arts major and now plans to continue her education with the eventual goal of teaching art to children and adults.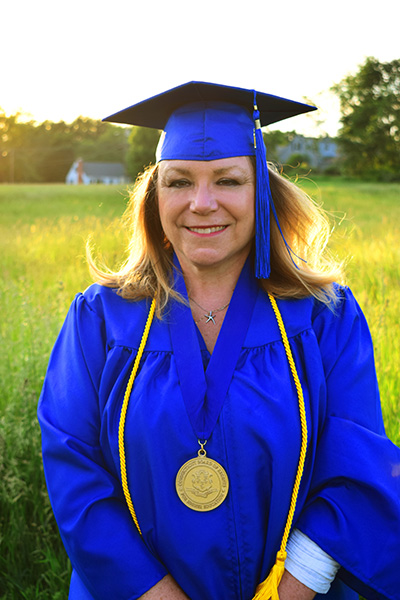 Both are also recipients of the Board of Regents Medallion for Academic Excellence. The Board of Regents Medallion is awarded at each of the 12 community colleges to graduating students who have earned perfect 4.0s and who have completed at least half of their requirements at the college where the degree is being awarded. Hocutt and Cyr are also graduating summa cum laude.
MCC's 57th Commencement Exercises will be posted on the college web site in the form of recorded messages – including a valedictorian address from Hocutt and salutatorian address from Cyr – with additional content honoring the graduates. The webpage will go live on June 10.