MCC Alumni Association Names Christobelle Payne and Dawn Vigue the 2017 Alumnae of the Year
Manchester, Conn. (November 6, 2017) – Manchester Community College's Alumni Association has announced its 2017 Alumnae of the Year. The honorees are Christobelle Payne '07 and Dawn Vigue '87.
Payne and Vigue will be honored at the 31st annual Alumni Dinner and Awards Tuesday, November 14. The annual MCC Alumnus of the Year award is bestowed upon an alumnus and/or alumna of Manchester Community College who demonstrated an outstanding level of career success, earned high respect among colleagues and brought credit to themselves and MCC through distinguished accomplishments.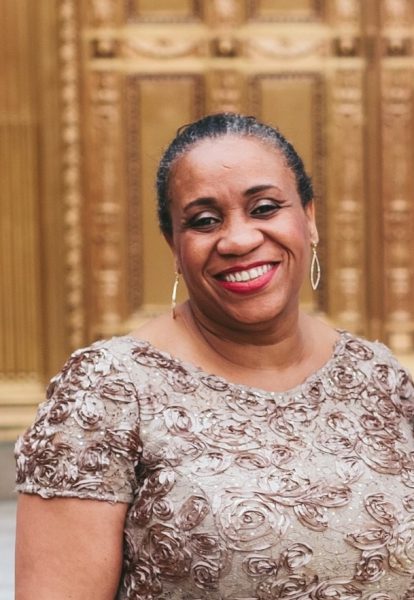 Payne, a resident of Willimantic, was born in the Republic of Trinidad and Tobago in the small town of Fyzabad. She immigrated to the United States in 1985 to join her future husband. When Payne moved to the United States, she hoped to take advantage of the new opportunities in front of her. Moving from island to city life was a culture shock, something that was difficult to cope with at first, according to Payne.
After a period as a stay-at-home mother, she registered at MCC. In the summer of 1993, after losing her husband in a plane crash, Payne — relying on her family and faith — left college to homeschool their three children.
As the children grew, Payne returned to MCC, enrolling in the Occupational Therapy Assistant (OTA) program in 2005. Today she holds a certification from the National Board for Certification of Occupational Therapy (OT), is licensed to practice OT by the state of Connecticut, Department of Health and is a member of the American Occupational Therapy Association.
She now works as an occupational therapist at Middlesex Hospital in Middletown, and in addition to her busy schedule there, she volunteers her time as an advisory board member for the college's OTA program. She is also an interview panel member and an advanced fieldwork supervisor overseeing interns from the current MCC OTA class. In addition, she is a master gardener, a credential she earned through the UConn extension program, and she is involved with the MCC community garden.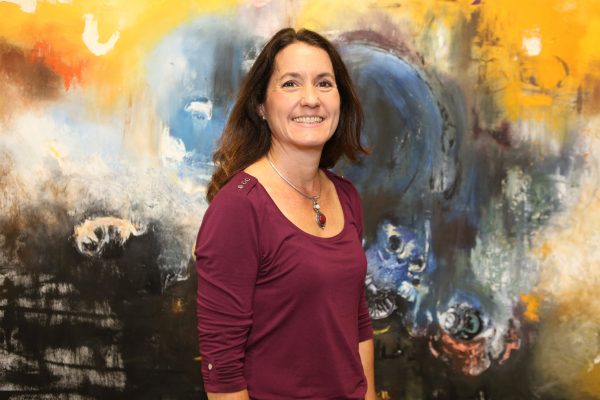 Vigue, who lives in Manchester, began her studies at MCC in 1985 and is also a graduate of the OTA program. As a student, she suffered a debilitating injury to a knee ligament after her second semester and thus discovered first-hand the benefits of the career as she fought through rigorous rehabilitation. Her injury did not deter her from reaching her goals, but it did give her a strong sense of compassion for occupational therapy clients and a commitment to her field.
She continued her education at Worcester State College, earned a bachelor's degree in occupational therapy and passed the certification exam for her field on her first try.
Vigue worked for the State of Connecticut for the Birth to Three program — designed to support families with concerns about their children's development – for 21 years and, in addition, in the past five years she has provided OT services in the Manchester Public School system. She recruits student interns from her alma mater because she remembers how academically vigorous the program is.
Among her academic and professional achievements, Vigue homeschooled her two daughters and is also a spin and cycling instructor.
 About MCC Alumni Association – The MCC Alumni Association works with MCC alumni of all ages to build relationships, share success stories and college happenings, and partner alumni with current MCC students, fellow alumni and the college community. Alumni interested in providing input and ideas to the association or participating in events and programs can contact Diana Reid, Director of Development and Alumni Association coordinator, at dreid@manchestercc.edu; or call 860-512-2909.