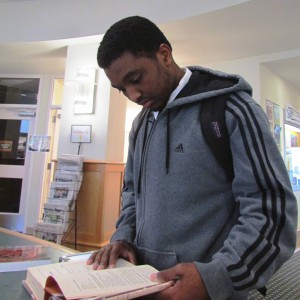 Get help with research, as well as answers to questions about the library and technology, 24/7.
Information for students on using textbooks, etc. on reserve and for faculty on adding materials to course reserve.
Faculty: Request a Library/Research instruction session for your classes. You can also use the form to request a custom-made Library guide for your course or add a Librarian to your Blackboard course.
Use this form to request items for the Library's collection.