Law Enforcement in the Future of One MCC Grad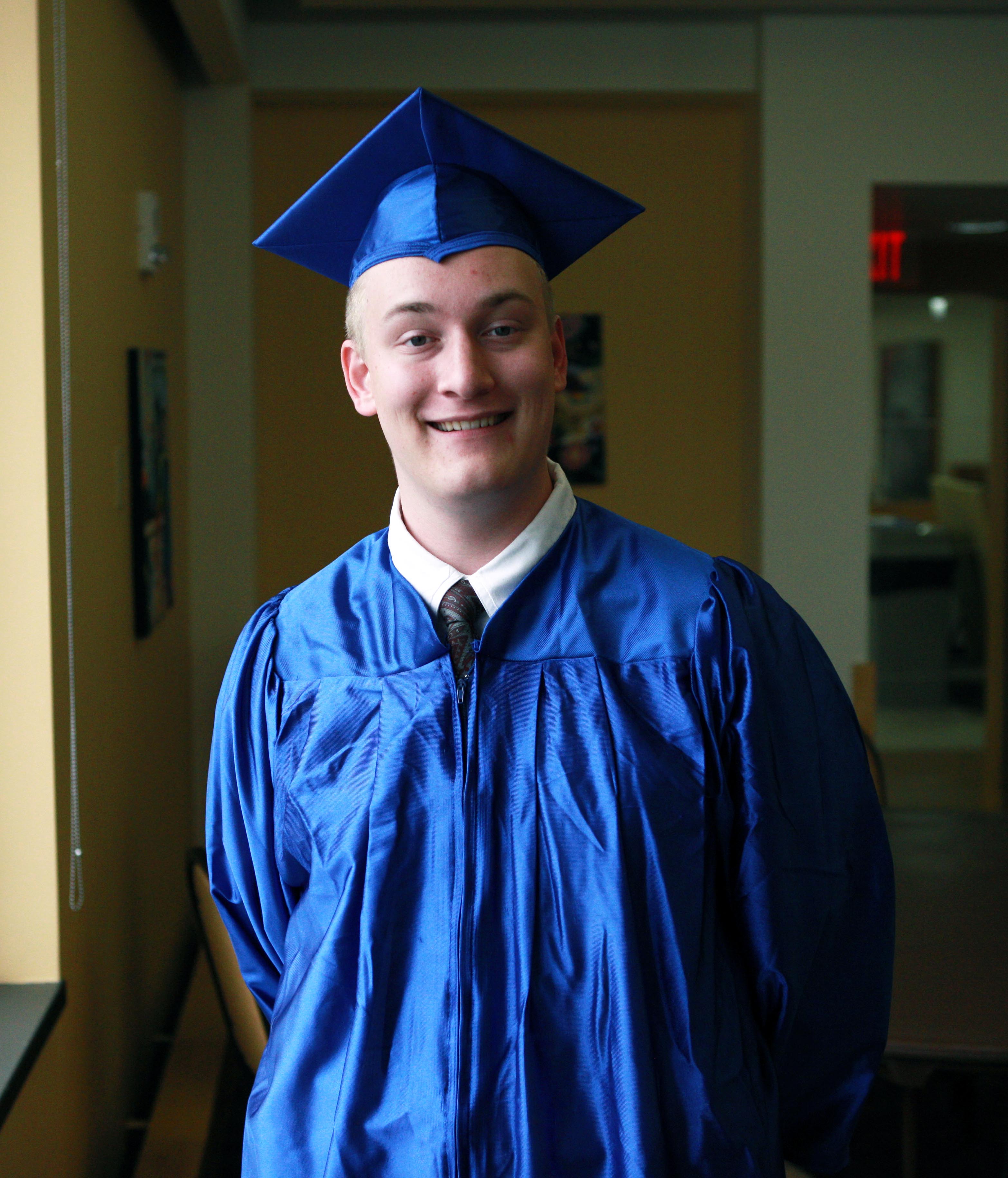 Matthew Duda
Manchester, CT – May 24, 2011 . . . Thursday, May 26, 2011 is graduation day for Matthew Duda, who will receive his associate's degree in Criminal Justice. Matt followed in the footsteps of two of his brothers by attending Manchester Community College, so MCC's May commencement ceremony is becoming a family tradition.
Matt, who is one of ten children and who was home-schooled, decided to attend MCC upon the recommendation of his older brothers. MCC has been a great experience for Matt who said, "MCC is more than a school, it's like a family. The professors here know you and are always willing to help."
While studying criminal justice at MCC, Matt participated in the Northeast Regional Law Enforcement Educational Association Cadet program, which provided training, competitions and social events with the goal of developing young men and woman into future leaders. Matt also completed a 15-week internship that he said, "fueled his desire to pursue a career in law enforcement."
In the fall, Matt will be attending Central Connecticut State University to pursue his bachelor's degree in Criminal Justice. Matt is also the proud recipient of the President-to-President Scholarship, which is awarded to a student who has a cumulative GPA of 3.0 or higher, has earned at least 60 credits at MCC and demonstrates a commitment to attain a baccalaureate degree at Central.
Matt stated he feels education is important because, "it provides a diverse approach to your skills and broadens your view of the world." He plans to pursue a career that will allow him to help others and potentially save lives.
Students of any age who possess the desire to pursue higher education are welcome at Manchester Community College. MCC is proud of its academic excellence, new facilities, flexible schedules, small classes, low tuition and faculty with both academic and "real world" credentials. The College offers over 60 programs, transfer options, financial aid and scholarships, as well as access to baccalaureate degrees through guaranteed admissions programs with several universities. MCC is situated on a park-like campus and is easily accessible from I-84.