"Hans Weiss – Portraits Through Time" Opening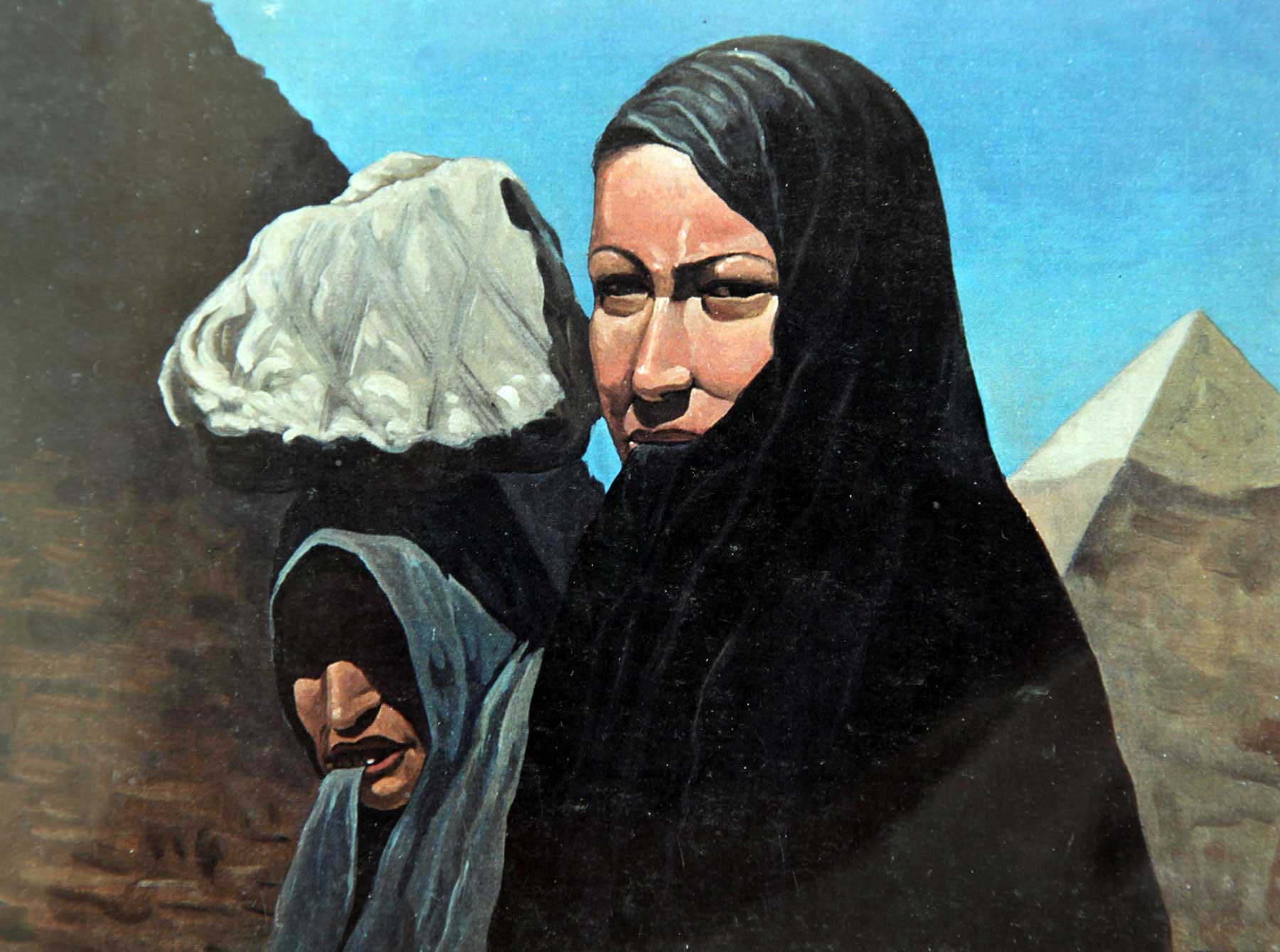 at the Adolf and Virginia Dehn Gallery at MCC on Main
February 7 – March 13, 2014 
Manchester, CT- (January 21, 2014)…The Adolf and Virginia Dehn Gallery at MCC on Main presents "Hans Weiss– Portraits Through Time," February 7 – March 13. The opening reception will be held on Friday, February 7, 6 p.m. – 8 p.m. at the gallery. Live music from Them Damn Hamiltons will follow.
Award-winning artist and portrait painter, Hans Weiss will exhibit drawings and paintings of portraits he has executed over the years. Works will explore the portraiture of well-known Connecticut figures, as well as reflect Hans' years of international travel and his development of rendering a diverse selection of human faces and lives on canvas.
Weiss was raised in a German village, Malthern, now located in Slovakia, where he showed a great talent in art. Many of his paintings were exhibited throughout the re­gion. Weiss and his family were placed in a concentration camp during World War II and, after one year, they were sent to live in East Germany. Due to the war, all of his early paintings and drawings were lost. But at the age of fourteen, Weiss started to paint again using brushes made from his mother's hair. Weiss and his family eventually escaped communist East Germany to freedom in West Germany where he completed his apprenticeship at the Mercedes Benz Company in Stuttgart. Weiss emigrated to the United States at the age of eighteen and attended various art and technical schools throughout Connecticut. His work can be found in museums, books and many State and Federal buildings and in many private collections.
In 1990, Weiss was appointed to serve on the board of directors of the Manchester Community Col­lege Foundation and continues to serve today. He has been a long-time supporter of An Evening of Wine Fines.
Weiss is a long-time Manchester resident and gallery owner (HansWeissGallery.com). He has been an integral member of the local arts community and a leading benefactor of Manchester Community College. In 2004, Weiss pledged $100,000 to the MCC Foundation to establish the Hans Weiss Arts Scholarship. In recognition of this generous gift, the MCC art gallery located in the SBM Charitable Foun­dation building was renamed the "Hans Weiss News­pace Gallery."
On Meditation Monday, February 24 from 11 a.m.-12:30 p.m., Dehn Gallery curator, Maura O'Connor will lead a walk through time and across continents with the portraiture of Hans Weiss and. For more information: Events at MCC on Main
MCC on Main, Manchester Community College's Arts and Education Center, is an art gallery (including a video gallery), entrepreneurship center, café, and seminar and conference room space for hosting classes and event-related programming. The Adolf and Virginia Dehn Gallery at MCC on Main features national artists, as well as local and emerging artists. A variety of programs and services that bring arts, education and the community together are offered. MCC on Main is made possible by a partnership among Manchester Community College, the Town of Manchester and the MCC Foundation, Inc., and the generosity of First Niagara Bank Foundation. MCC on Main is located at 903 Main Street, Manchester, Connecticut and is open Wednesday and Thursday, 11 a.m. – 8 p.m.; and  Friday and Saturday  11 a.m. – 10 p.m. Additional information is available at MCC on Main .
Students of any age who possess the desire to pursue higher education are welcome at Manchester Community College. MCC is proud of its academic excellence, new facilities, flexible schedules, small classes, low tuition and faculty with both academic and "real world" credentials. The college offers over 60 programs, transfer options, financial aid and scholarships, as well as access to baccalaureate degrees through guaranteed admissions programs with several universities. The main, park-like campus, which is easily accessible from I-84, is also the home of Great Path Academy, a middle college high school, serving grades 9-12. The college's second location, the Manchester Community College Arts and Education Center, opened in downtown Manchester in 2012. MCC takes pride in the quality of programs and the many ways we've helped students, families, businesses and community grow over the past five decades. Fifty Years Together. For Learning. For Life.
###