Graduate's Advice to Potential Students: "It's Never Too Late!"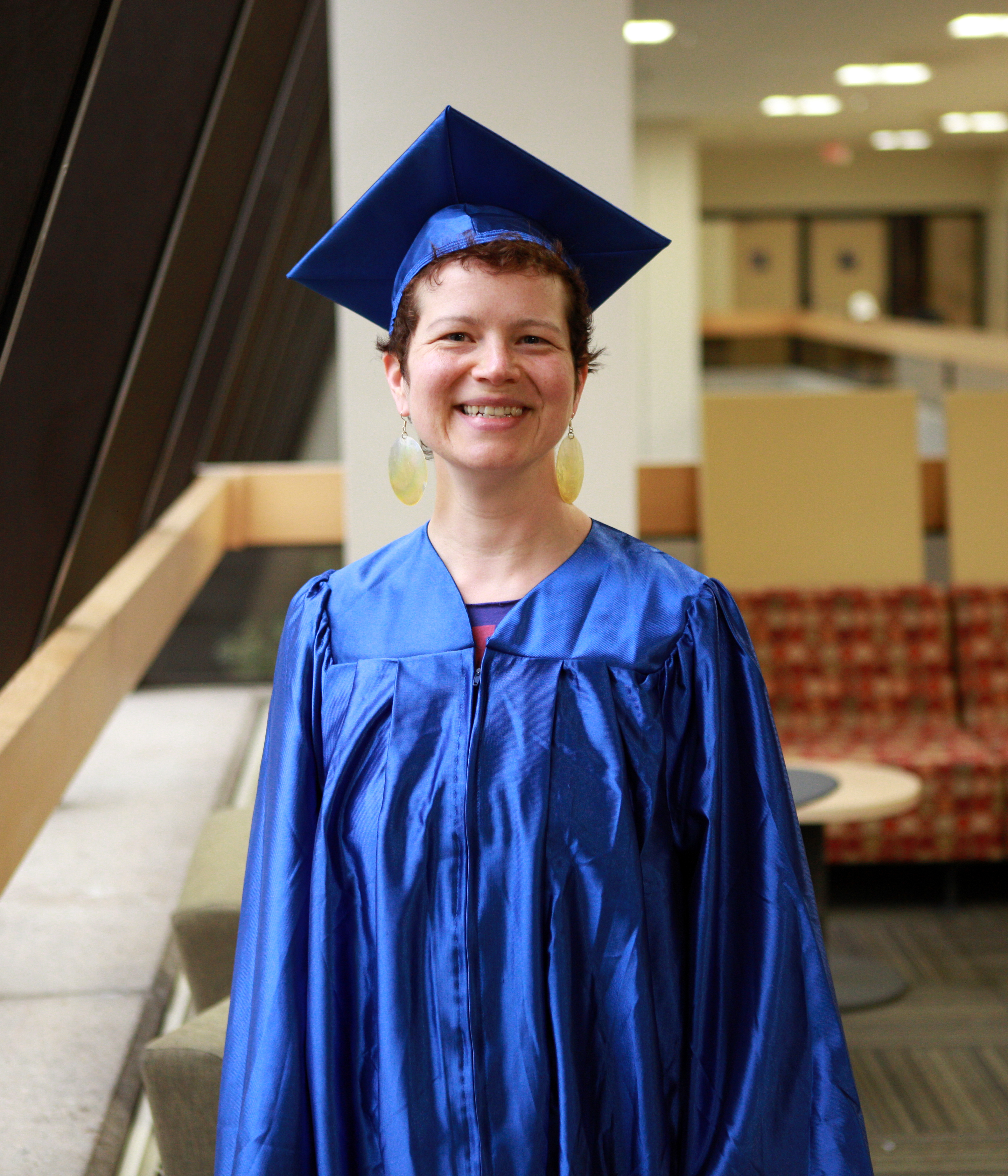 Juliet Kapsis
Manchester, CT – May 24, 2011 . . . Many adults start college but for various reasons never finish. Juliet Kapsis was one of these adults. She attended Knox College in Illinois, transferred to Central Connecticut State University, but dropped out 12 years ago. That is all about to change for Juliet who is graduating from Manchester Community College (MCC) on Thursday, May 26, 2011.
Before attending MCC, Juliet spent 12 years working as an administrative assistant in Boston. A few years ago she decided it was time to move on with her life and became a certified holistic health coach. One thing led to another and she found herself back at home in Connecticut where she happened upon a sign for Graduate!CT while visiting one of her favorite places, the library.
An initiative from the MetroHartford Alliance, Graduate!CT is a partnership of Connecticut colleges, universities and allied agencies and is designed to help adults return and complete their degree. With the guidance she received from her advisor, Juliet decided to visit MCC and signed up and registered for classes that very day. She is now the first person in the program to graduate.
Kapsis has been at MCC for a year now and was very busy during that time. She participated in the Adults in Transition program, a program designed to help students cope with the stress and changes involved in returning to school after a long absence and worked in the Institutional Development Office through the college's work study program.
One of the things Juliet likes most about MCC is the diversity of ages, backgrounds and aspirations of her fellow students.
Juliet's states that her biggest accomplishment so far has been believing in herself and embracing her strengths and her weaknesses. Her future plans include enrolling in the Public Health Program at Southern Connecticut State University and one day running her own business, possibly a wellness center.
Kapsis' advice to other adults thinking of returning to college, "Think big, have fun. It's never too late!"
Students of any age who possess the desire to pursue higher education are welcome at Manchester Community College. MCC is proud of its academic excellence, new facilities, flexible schedules, small classes, low tuition and faculty with both academic and "real world" credentials. The College offers over 60 programs, transfer options, financial aid and scholarships, as well as access to baccalaureate degrees through guaranteed admissions programs with several universities. MCC is situated on a park-like campus and is easily accessible from I-84.