Let us introduce you to a few students who exemplify the success so many of our students experience at MCC. These are but a few of the stories we learn about every day, and they are the driving force behind our determination to deliver the most accessible, relevant and affordable programming for anyone with a desire to learn. With your support, dreams really do come true. 
Phi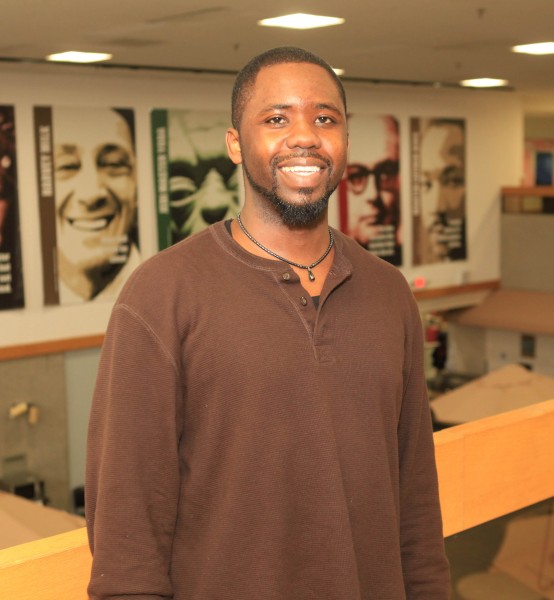 llip Hylton
Twenty-eight year old Phillip Hylton is a young man with admirable goals. Formerly an elementary English and science teacher, Phillip left his home in Jamaica in pursuit of an MBA, choosing MCC to take his first steps on that path. Phillip said that after college he hopes to "…gain experience as a marketing manager and investment banker, and start my own investment firm and lecture."
As a student he is involved in the Student Government Association, mentoring, and chess, music and poetry clubs. With a GPA of 3.67 and a member of the Dean's List, the staff and faculty at MCC are excited to support such an ambitious young man. Phillip is a great example of the many students that make MCC their first choice in pursuing their professional goals.  The capital campaign ensures that MCC is able to provide the best resources for them. Phillip's dream, and those of so many others like him, are the realities that are made possible with your gift.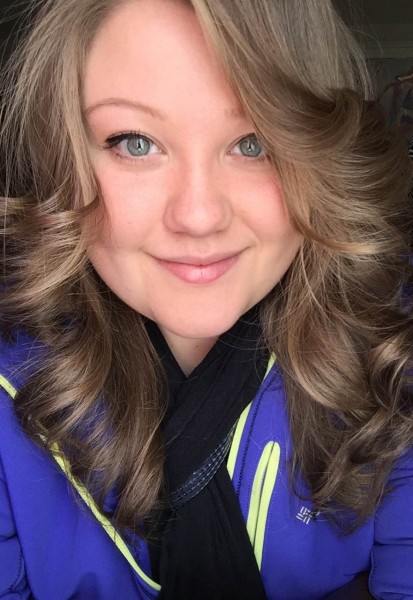 Ashley Smith
Ashley Smith is the first recipient of the Robert H. Fenn Scholarship established through the generosity of the Klock family. Ashley is a student in the Radiography program – a field she felt called to years ago after her nephew suffered febrile seizures and needed a CT scan. "This occurrence made me realize I was going into the right field because I wanted to be part of the process to assist doctors in making a diagnosis for families."
Earning an associate degree in radiography will open many doors to various careers including ultrasound, CT, MRI, and Interventional Radiography. Her dedication is obvious to those around her. Sharale Golding, one of Ashley's professors, noted that she  "…is a fun, respectful, well-mannered and hard-working student. It is easy to see how committed she is to her career."
Your campaign support will help bring the latest technology to Allied Health students like Ashley. Specifically, the campaign seeks to make MCC the first college in CT with the Virtual Environment of Radiation Therapy (VERT) software, a valuable learning platform that simulates the administration of radiation therapy.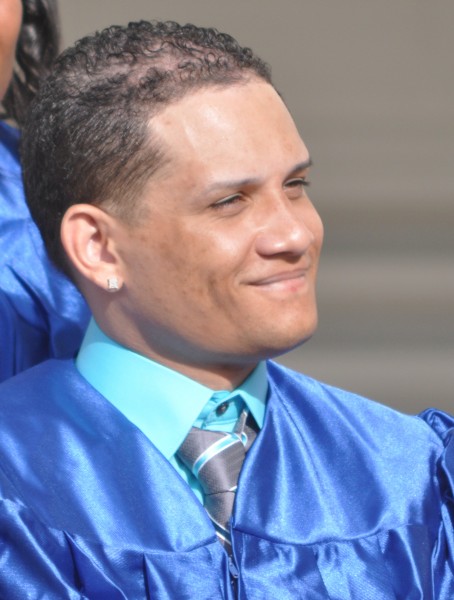 Raul Jimenez
Raul Jimenez was born in Bolivia. A diving accident at 15 left Raul paralyzed from the waist down. However, that has never deterred him from pursuing his dream of being a designer. So just six years later, at the age of 21, he moved to the U.S. with hopes of a better future.
In 2012, Raul enrolled at MCC and began taking one class per semester to improve his English skills. By 2014, he was ready to take his academic career further and enrolled in Graphic Design I. Before the semester began, Raul and his translator/aid made several trips to campus to ensure he was ready. Raul went the extra mile for each assignment and did not miss a class the entire semester – even attending when his translator was out sick. He was an "A" student in the class and was the recipient of the President's Student Award during the 2014 Commencement Ceremony.
The Graphic Arts program, like most at MCC, provides students like Raul the flexibility to attend classes full time or part time, and offers the opportunity to earn an associate degree or transfer to a four-year institution.