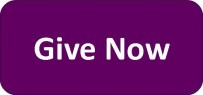 For over 50 years, Manchester Community College has adapted to the changing needs and business landscape of our state and local communities with relevant, affordable academic programs. Today, we need your help to ensure that we continue to provide the best programs, most sophisticated tools, and high-quality facilities.
The capital campaign is the cornerstone by which MCC  will continue to meet the needs of our community. We have identified three key focal areas where funding will have the most impact. These will enhance student life, provide the most up-to-date classroom tools and expand our connection with community partners.
Partnerships
Develop community arts and entrepreneurship programs.

Expand reach of Institute for Community

Engagement and Outreach Centers.
People
Modernize library technology, including installation of new digital lab and study rooms.

Expand student success by providing scholarships and emergency student support.
Programs
Engineering and Technology

Build new labs for engineering and technology.

Bring equipment and facilities to state-of-the-art level and increase capacity.


Manufacturing Center
Build a new manufacturing center that will expand programming, increasing the number of students we serve.

Purchase additional machinery to increase hands-on learning time.
New and Expanded Allied Health Programs
Supply new and specialized equipment needed to outfit new labs and provide hands-on learning experiences for tomorrow's healthcare practitioners.
Upgrades in Equipment/Facilities for Arts, Communication and Social Sciences
Replace essentially all outdated equipment for Visual Fine Arts studios including new kilns, furniture, pottery wheels and drafting tables.

Give communication students real-world experience and heighten visibility of the college through the re-launch of the ICE Radio station on FM frequency.

Provide new equipment and software, as well as renovation of labs for social sciences, including geography, psychology, sociology, early childhood education and criminal justice.
Cutting-Edge Equipment/Facilities for Culinary Arts and Hospitality
Upgrade and enhance existing equipment for Culinary Arts and outfit a new Culinary Arts Center. Updates are necessary to ensure students are practicing on equipment they will use in today's top restaurants, hotels, and institutions.