Each year, the MCC Foundation honors individuals or groups who have demonstrated an extraordinary commitment to Manchester Community College. Two awards are bestowed: Extraordinary Volunteer Service award and Investor of the Year award.
The 2017 Extraordinary Volunteer Service Award
This award honors an individual or group who has given extraordinary service and leadership to Manchester Community College in a volunteer service capacity with such exceptional distinction that their contributions are widely recognized by their peers, both at MCC and elsewhere.
Congratulations to the 2017 Volunteer of the Year – Lucy A. Hurston '93!
Investor of the Year Award
This award is given to an individual or organization that is a long-time supporter of the MCC Foundation and has made an outstanding contribution to MCC through private financial support and continues to contribute to the growth of the college.
This year we honor Fuss & O'Neill, Inc, with special recognition to Peter Grose as Investor of the Year.
Celebrate With Us
Join us in celebrating our community of donors and volunteers at the 2017 Hall of Fame and Donor Appreciation brunch on Sunday, February 19, 2017 at 11:30 a.m. at A Villa Louisa in Bolton, CT.
Cost: $20 Donation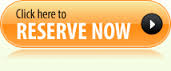 MCC Foundation, Inc. is a 501(c)3 non-profit organization that supports Manchester Community College. All gifts are tax deductible to the extent allowed by law.