Join us for two days of cross-disciplinary exploration and dialogue. Events are free and open to the public.
Joint Forum: Inequality
Thursday, March 30
12:30-3:30 p.m.
SBM Charitable Foundation Auditorium
MCC's participation in The Democracy Commitment's (TDC) Economic Inequality Initiative is designed to help participants understand the impact of economic inequality on U.S. democracy and to think about and take action to confront the complex causes of growing economic inequality. Attendees work together to study the relationship between public policy, economic inequality, economic opportunity and social mobility. No registration is required.
National Issues Forum Deliberative Dialogue: Food Insecurity
Friday, March 31
12:30-3:30 p.m.
Great Path Academy Community Commons
Join us as we discuss the question: How can we build a food system that works not just for some of us, but for all of us? According to a recent study, 13.1 percent, or 472,540 Connecticut residents, are food insecure, and it would take more than $254 million to meet the needs of Connecticut's food insecure population. And yet, we know that as a country, we produce more than enough food to feed everyone. Following the National Issues Forum's Deliberative Dialogue process, small groups will exchange and weigh ideas and options for addressing this challenge, with a goal of understanding its complexities and coming to common ground for action. This event is in partnership with the University of Connecticut and Connecticut Campus Compact with generous support from the MAV Foundation. Lunch will be provided. Registration is required.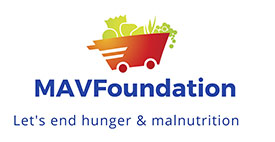 Register for the 2017 National Issues Forum: Food Insecurity (Note: No registration is required for the Joint Forum: Inequality.)
Moderator Training
If you are interested in becoming a National Issues Forum moderator, Manchester Community College is holding a training session on Friday, March 24. To learn more, go to NIF Training.