Enjoy a Gourmet Valentine's Day Dinner at MCC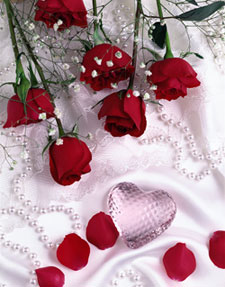 Manchester, CT –January 26, 2006. . .This Valentine's Day show that special someone you care and treat them to a gourmet dinner at Manchester Community College. Dinner tickets are $12.00 per person and go on sale Wednesday, February 1. The gourmet Valentine's Day dinner is being presented by the culinary arts students of the MCC Hospitality Department. Dinner will be served in the Cheney Dining Room, located in the Lowe Building.
The dinner menu includes minestrone soup, soft rolls, cucumber and dill salad, sautéed chicken breast with mushroom sauce, buttered vegetables, rice pilaf and apple crisp a la mode.
Valentine's Day dinner tickets must be obtained in advance and can be purchased by credit card at 860-512-3648, Monday through Thursday, 8:30 a.m. – 3:30 p.m. or by visiting the MCC Cashier's Office during those same hours.
Additional lunches and dinners will be offered throughout the spring semester. Check the MCC website at www.mcc.commnet.edu for dates and menus.
Students of any age who possess the desire to pursue higher education are welcome at Manchester Community College. MCC is proud of its academic excellence, new facilities, flexible schedules, small classes, low tuition and faculty with both academic and "real world" credentials. The College offers over 60 programs, transfer options, financial aid and scholarships, as well as access to baccalaureate degrees through guaranteed admissions programs with several universities. MCC is situated on a park-like campus and is easily accessible from I-84.