The Minority Caucus, founded in 1985, is open to all faculty and staff at Manchester Community College concerned with improving the conditions of faculty, staff, and students of color currently involved with the college.
Its purpose is to unite MCC employees who are interested in improving the conditions of ethnically diverse people on campus.
Its mission is to offer any human service possible that will improve the quality of campus life, to the extent that members are able and willing. The Caucus also seeks to promote academic excellence among students by maintaining on-going contact through social, cultural, educational, and informal meetings.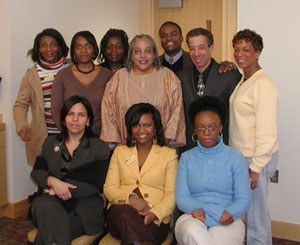 The Minority Caucus was instrumental in having managerial and administrative job qualifications analyzed and adjusted in the Connecticut Community College System. In addition, the Caucus sponsors an annual one-day professional development retreat for its members. Providing support and encouragement along with networking is an ongoing activity among members. The Caucus welcomes your membership. We look forward to meeting you and encourage you to become involved with our activities during the academic year.
Minority Caucus Objectives
To promote and encourage high ethical standards among all minority staff and students in their business and professional activities
To strengthen communication and cooperation among all constituents.
To work towards achieving Caucus representation at all levels and areas of the College.
To foster the spirit of good fellowship and multicultural interaction among all College constituents.
To work for the personal and professional advancement of all College constituents.
To demonstrate leadership and assure that our accomplishments receive appropriate recognition and appreciation.
To ensure that all our constituents have equal access to development and training for professional growth and upward mobility within the community college system.
Caucus Activities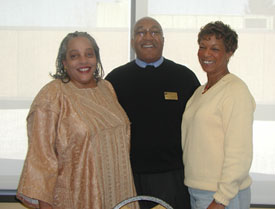 Some of the activities the Caucus has been involved in are:
Annual Caucus Retreat
Annual Minority Student Reception
Thanksgiving basket donation to area community groups in need
Recruitment and mentoring of new faculty and staff
Annually meet with MCC President to discuss campus issues
Advising of MCC Cultural Student Groups
Participation in the statewide Global Majority Retreat
MCC Caucus Scholarships at the Annual Awards Reception
Contribution to the An Evening of Fine Wines Silent Auction
Outreach to area educators in the elementary and secondary systems
Useful Links