Graduating Students, Family and Friends: Share Your Thoughts, Photos and Videos using #MCC_CT2017
Instagram · Twitter · Facebook
Thursday, May 25, 2017
53rd Annual Commencement Ceremony
SBM Charitable Foundation Auditorium
The 53rd Commencement Ceremony will be held on Thursday, May 25, 2017 at 5:30 pm in the SBM Charitable Foundation Auditorium. The Commencement speaker was Joelle A. Murchison, Associate Vice President and Chief Diversity Officer at the University of Connecticut.
Press Releases and Speeches
Text: Commencement Speech – 2017
Text: Valedictorian Commencement Speech 2017

View the 53rd Annual Commencement Ceremony photo gallery
Commencement Speaker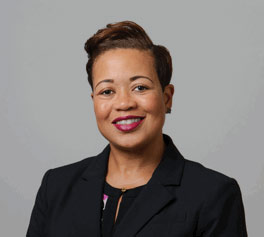 Reporting directly to the president, Susan Herbst, Joelle serves as the University's main strategist responsible for guiding efforts to define, assess, and promote diversity, inclusion, and educational and employment opportunity.
Prior to joining UConn, Joelle served as Vice President, Enterprise Diversity & Inclusion at The Travelers Companies, Inc. where, in partnership with management, she developed the framework of the company's diversity focus and led the execution of Travelers' diversity strategy.
Joelle is a lifetime member of Delta Sigma Theta Sorority Incorporated and the National Black MBA Association. She previously served 2 terms on the board of directors of Leadership Greater Hartford and spent 10 years as a diversity trainer with the Anti Defamation League's A World of Difference Institute. Joelle is the recipient of numerous awards including most recently, the Hall of Fame Award from the Women in Business Summit.
Additionally, Joelle serves as a director/trustee on the boards of the Morgan State University Foundation, the Amistad Center for Art and Culture (Hartford,) and College Possible, a national nonprofit focused on college access.
Joelle holds a bachelor's degree in public policy and educational studies from Brown University, a master's of education degree from Harvard University's Graduate School of Education and a master's of science degree in Communication Management from Syracuse University.
You can find more information about the 53rd Annual Commencement Ceremony in the Commencement 2017 Bulletin.