MCC offers a variety of support services to students.
Nutritional Support and Career Clothing
Are you in need of nutritional support and/or clothing for an interview? MCC operates the Cougar Pantry and Career Clothing Closet in SSC L149. Feel free to connect with our Wellness Assistant for the Cougar Pantry, Laura Bruno. She is located in L148 and can be reached at 860-512-3287 or via email at lbruno@mcc.commnet.edu.
Hours of Operation
Monday: 9 a.m.-5 p.m.
Tuesday: 9 a.m.-5 p.m.
Wednesday: 9:30 a.m.-5 p.m.
Thursday: 9 a.m.-5 p.m.
Friday: 9 a.m.-1 p.m.
Wellness Support (Fitness Center)
Are you wanting to start or restart your fitness journey? Come see us in the Fitness Center and get started.
AmeriCorps VISTA Fellow
MCC is hosting an AmeriCorps VISTA Fellow, Lisa Huynh, for the 2022-2023 academic year. She is an integral part of the Wellness Council and JED Campus Initiative, and is working collaboratively with our Wellness Assistants. Please note that Ms. Huynh does not provide direct mental health/counseling services. She is located in SSC L148. She can be reached at 860-512-3205 or lhuynh@manchestercc.edu.
---
Therapeutic Support
MCC also coordinates with local social service agencies to bring their offerings to campus.
We have agreements with licensed therapists to provide services to students. Below is a brief bio and calendar link to set up an appointment. MCC, thanks to the Student Government Association (SGA), has paid for a 30-minute assessment, and two one-hour sessions at no additional cost to students. Therapy sessions are provided in virtual and in-person settings. We are also working on expanding those options for students lacking the means to continue treatment beyond those limits.
Licensed Therapists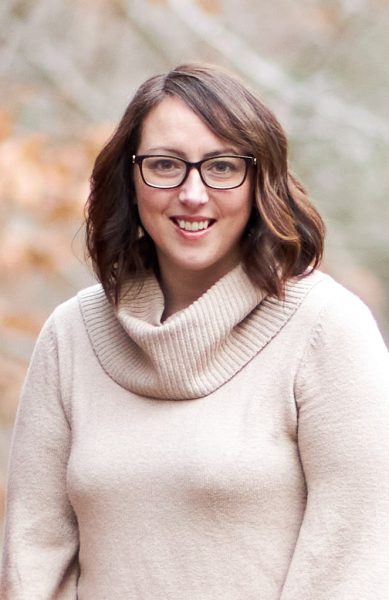 Jennifer Simmons
"I am a Licensed Professional Counselor in Connecticut, as well as a nationally board-certified counselor and a Certified School Counselor. I hold a master's degree in counseling from Central Connecticut State University and a bachelor's degree in psychology, mental health from Southern Connecticut State University. I have over ten years of experience as a counselor that includes work as a high school counselor, counselor coach and private practice Licensed Professional Counselor. I currently work in a group practice out of Willimantic."
Virtual appointments only, Thursdays, 9:00 a.m.-3:00 p.m.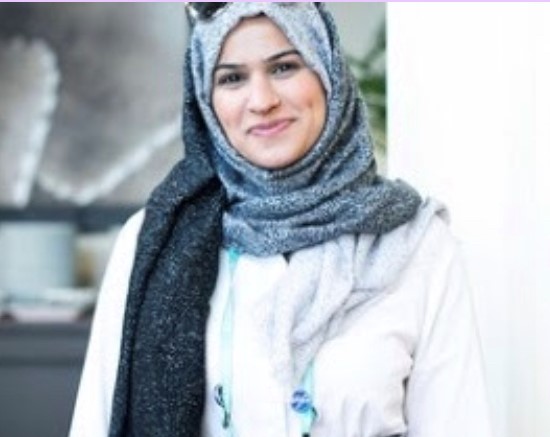 Aneela Shah
"I am a Licensed Professional Counselor in Connecticut, as well as a nationally board-certified counselor and Certified School Counselor. I hold a master's degree in counseling from Cambridge College and have over 13 years of experience in coaching, advising and counseling. I enjoy listening to people's life stories and naturally develop close relationships with them. I love assisting people through personal challenges, helping ease emotional burdens, and empowering them to achieve a healthier mindset."
On-campus appointments available Wednesdays from 3:30-6:30 p.m. (last appointment at 6:30 p.m.) in SSC L148 and virtual appointments on Tuesdays and Fridays, 4:00 p.m.-7:00 p.m.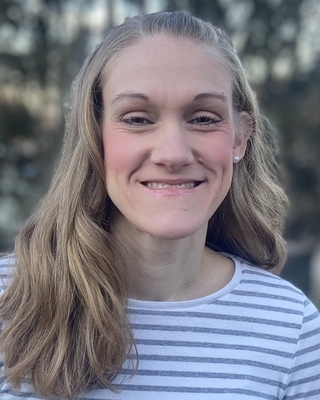 Katie Fontaine is a Licensed Independent Clinical Social Worker (LISCW). She has been working in the field for 14 years. Katie's past experience includes working with both clients dealing with general mental health issues including depression, anxiety, and trauma, and specifically with substance abuse disorders. She has worked with clients across the lifespan from adolescents to older adults as well as families. Katie believes that the relationship between a therapist and a client is the most important part of treatment and that clients are the experts on their own life. She believes that trust, compassion and understanding, in a judgment-free environment is vital to success in one's treatment process. She is passionate about helping others find realistic and meaningful goals in order for them to live a happy and healthy life. To contact Katie and schedule an appointment, you can reach her at 413-200-8874 or via email.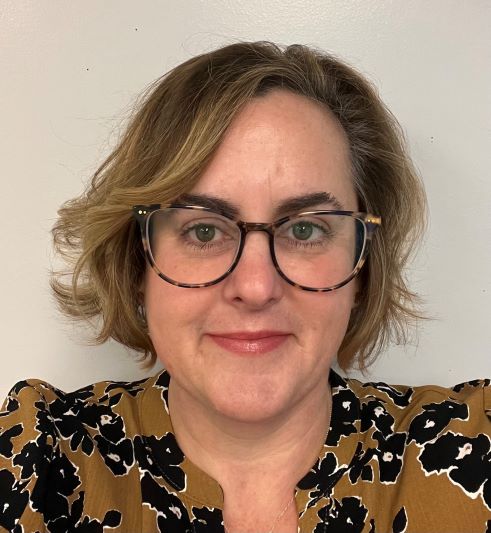 Erin Joudrey is a seasoned behavioral health professional with over 24 years of experience in the field. " I draw from person centered, evidence-based practices and interventions. I partner with individuals ages thirteen and older whose challenges vary but include anxiety, depression, life transitions, parenting and caregiving, grief and those in or on their journey to recovery. My practice offers a welcoming, collaborative and inclusive space where you can begin to look at issues most important to you.Services are available in person and via telehealth. I look forward to hearing from you."
Counseling Services
Our professional, master's degree-level counselor assists students with psychological, social, emotional and personal concerns. Services include crisis counseling, short-term individual counseling support, and referral resources. All services are free and confidential.
How to recognize that you are in crisis:
A crisis is an urgent concern that requires immediate assistance. You may be in crisis, if:
You're having difficulty coping and managing emotions
You are overly anxious
Your thoughts are racing out of control
You are feeling unsafe
Your usual problem-solving strategies are just not working at this time
If you find yourself experiencing any of the above feelings, please connect with Counselor Wanda I. Reyes-Dawes.
If you are NOT in a crisis or facing an emergency but have a personal concern that requires further discussion, please call 860-512-3206 or email: wreyes-dawes@manchestercc.edu.
Free and Anonymous Mental Health Screening
MCC is committed to the overall health of our students. As a service, MCC provides access to a free and anonymous screening tool for mental health-related issues, including alcohol use, suicide prevention, post-traumatic stress, generalized anxiety, bipolar and eating disorders.
The results of the screening are completely anonymous and made available only to the participant. This resource is provided to assist students to determine if a consultation with a mental health counselor would be helpful.
To access the screening tool, visit screening.mentalhealthscreening.org/mcc.
Additional Mental Health Resources
TimelyCare Telehealth Service
Now available – free of charge – to students at Connecticut State Community Colleges: TimelyCare telehealth for students. Get on-demand, 24/7 medical and mental health support from counselors, doctors, nurse practitioners and more, right at your fingertips. Visit TimelyCare to learn more.
Connecticut's Young Adult Warmline
Developed by JoinRiseBe at Advocacy Unlimited to connect young people to community resources, motivate peers to move forward, and inspire hope by demonstrating the positive outcomes of recovery. Call 1-855-6-HopeNow to speak with a young person who can guide you towards wellness. Available seven days a week, 12 noon-9 p.m.
Need help now? In a crisis? Want to talk to someone now? Call or text a trained crisis counselor to talk:
Mobile Crisis Services
Mobile Crisis is a free, confidential service that helps people having an emotional or behavioral crisis. You can talk with a therapist, or they can send someone to meet you wherever you are. They can even take you to the hospital if that would be best.
In Connecticut, you can call 211—the InfoLine—to reach Mobile Crisis services. Just dial 1 to speak directly to a Child Guidance crisis counselor; if you're over 18, ask them for the number of the nearest adult mobile crisis team.
You can always call 911 anywhere in the US or Canada. It's worth asking if you can talk to someone with Crisis Intervention Training ("CIT").
ThrivingCampus
ThrivingCampus is a HIPAA-compliant web application used by colleges and universities to connect students with mental health referrals wherever they are. Visit https://manchestercc.thrivingcampus.com.
---
Location, Hours and Contact Information
Please contact us with any questions or if you need assistance.
Location: L286
Hours: Monday-Friday, 8 a.m.-4 p.m.
Phone: 860-512-3206
Wanda Reyes-Dawes, MS, Counseling
Location: L131g
Hours: Monday-Friday, 9:30 a.m.-5:30 p.m.
Phone: 860-512-3592
Joseph Navarra, MS, Counseling/Disability Services
__________________________________________________________________________________________________________
Community Health Resources (CHR) provides a range of personalized, effective behavioral health treatments for the Manchester Community College community. Services are available through the convenience of telehealth as well as in-person care.
CHR services include:
Outpatient therapy for individuals and families, including Intensive Outpatient programs
Open Access hours to ensure that you can start treatment quickly
Gold-standard treatments for substance use disorders, including Medication Assisted Treatments for opioid use addiction
For free coaching to help with stress, call CHR's Hero Hotline at 888-217-HERO. You can find out more about CHR by calling 1-877-884-3571 or visiting www.chrhealth.org.