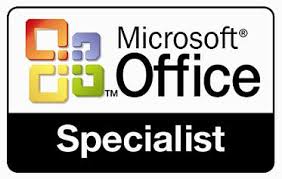 For your convenience, Manchester Community College has established a Microsoft Office Specialist (MOS) exam certification testing center on its campus.
Demonstrate that you have the skills needed to get the most out of Office by earning a Microsoft Office Specialist (MOS) certification in a specific Office program. Holding a MOS certification can earn an entry-level business employee as much as $16,000 more in annual salary than uncertified peers.
These internationally recognized certifications can help you succeed in today's competitive market. Microsoft Office certification preparation courses are recommended.
Exams are available for the following Office applications. Click below to see skills covered in the exam.
Exams are held in the Learning Resource Center. Each exam costs $125 and the price includes a retest if the student does not pass on the first attempt.
Please see our Continuing Education Non-credit catalog for a listing of the exam dates, time and place.
Questions regarding MOS certification, custom scheduling and payment options should be directed to Computer Program Coordinator, Bruce Manning, bmanning@manchestercc.edu, 860-512-2808.