"Community College Is A Great Thing; Just Work Hard And You Can Accomplish Your Goals"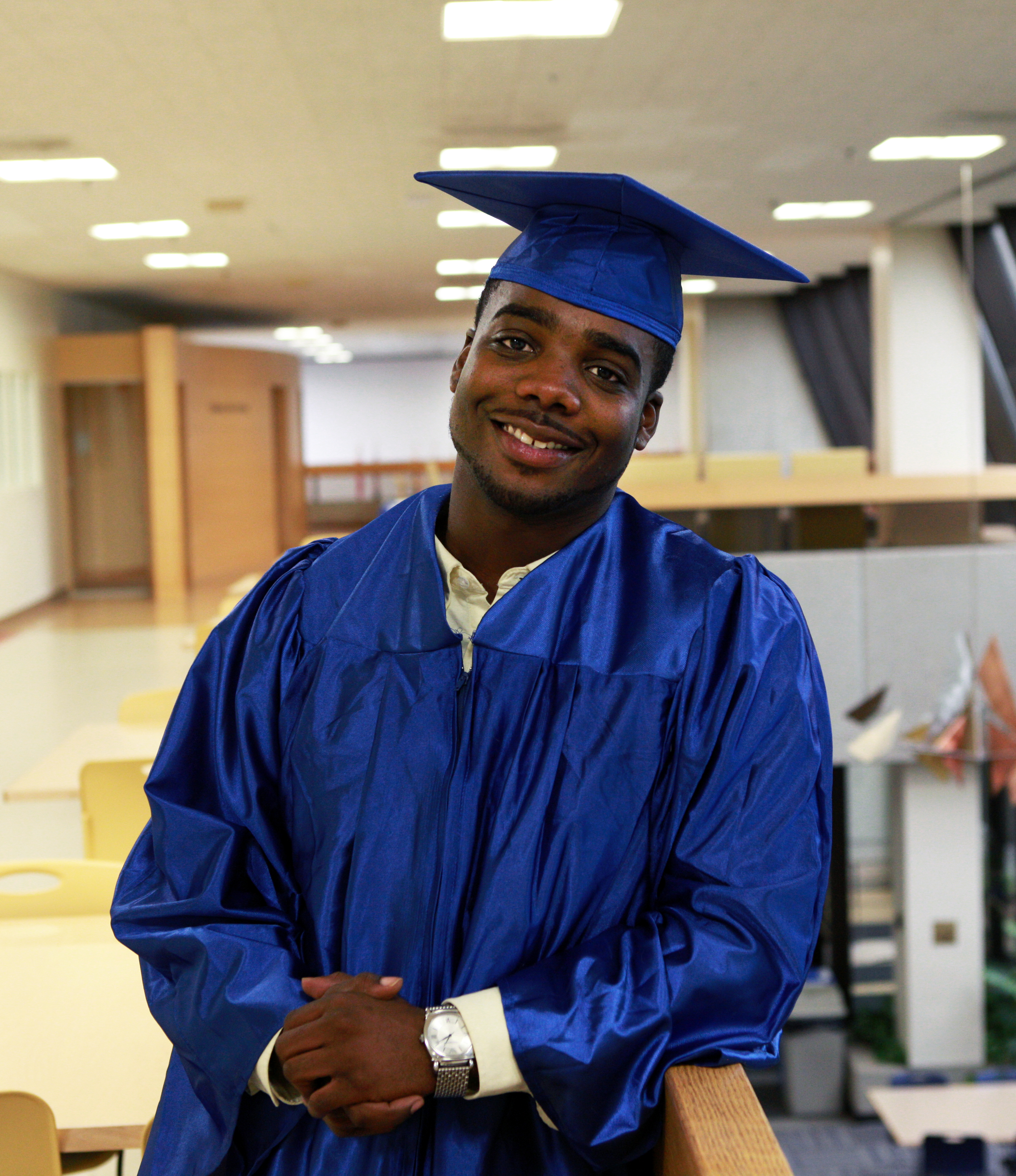 Miquan Lammy
Manchester, CT – May 24, 2011 . . . After graduating from high school in 2008, Miquan Lammy wanted to attend a four-year university but, for primarily financial reasons, he chose to attend Manchester Community College and now, on May 26, he is graduating from MCC with the class of 2011.
While attending MCC, he became actively involved in the college community. Miquan, who lives in Windsor, was a founding member of Brother-2-Brother, a program designed to support the academic and developmental growth of males of Latino and African descent attending Manchester Community College, and worked in the IT and Student Affairs departments through the work-study program.
Miquan praised the faculty of MCC stating, "They really care about their students and truly want to see them excel and succeed." Now he feels that MCC was a good fit for him and offered a great learning environment and campus feel.
His advice to students just starting out, "Don't get discouraged. Community college is a great thing; just work hard and you can accomplish your goals."
Miquan's greatest accomplishment so far is graduating from MCC and attending Howard University to pursue a career in accounting. He is currently an INROADS intern and will spend this summer working at MetLife. He is also the Historian of the Transfer Students Association at Howard University. In the future he would love to start his own accounting firm.
Students of any age who possess the desire to pursue higher education are welcome at Manchester Community College. MCC is proud of its academic excellence, new facilities, flexible schedules, small classes, low tuition and faculty with both academic and "real world" credentials. The College offers over 60 programs, transfer options, financial aid and scholarships, as well as access to baccalaureate degrees through guaranteed admissions programs with several universities. MCC is situated on a park-like campus and is easily accessible from I-84.