Commencement Speaker Encourages Graduates to Celebrate Accomplishments, Go Further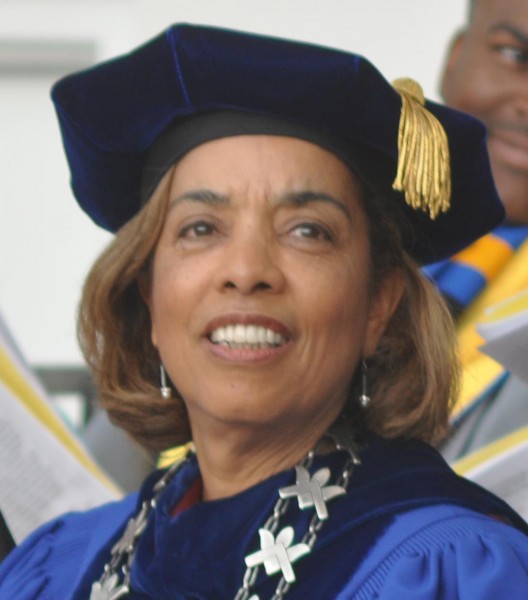 Dr. Pamela Trotman Reid, president of the University of Saint Joseph, spoke at Manchester Community College's 51st Commencement ceremony.
Having started her academic career as an instructor at a community college, she told the crowd of graduating students, their families and friends that she has been humbled and awed by the challenges she has seen people overcome in their efforts to get their educations and make a better lives for themselves.
"I remember the distress of one whom who had been married for more than 25 years and was taunted by friends because she dared to return to school," Dr. Reid said. "I remember the girl who was the only one from her high school to go to college who now felt she no longer fit into her community, and the immigrant student dealing with loneliness along with learning in a totally new culture. I remember them all."
She also shared her advice on where the graduates should consider going next as they weigh their options. "I encourage you to be thoughtful and deliberate as you weigh your options. Determine what is really important in your life; what goals you regret not pursuing. Please don't believe those who question the value of your educational choices."
Dr. Reid holds a bachelor of science degree from Howard University and a master's degree from Temple University. Her Ph.D. is from the University of Pennsylvania. She has more than three decades of faculty experience in psychology, education and women's studies at diverse institutions, and has held administrative roles at the City University of New York Graduate School, the University of Michigan and Roosevelt University.
She is retiring from her position at University of Saint Joseph as of June 30.
Commencement Address – Dr Pamela Trotman Reid – Manchester CC 2015.
.