Congratulations to our 2017 Alumni of the Year!
The MCC Alumnus of the Year award is bestowed upon an alumnus of Manchester Community College who has demonstrated an outstanding level of success in their career, earned high respect among their colleagues, and has brought credit to themselves and MCC through distinguished accomplishments.
Recipients of the award are honored at the annual alumni dinner held in November. This year we are pleased to announce our two Alumnus of the Year award recipients – Christobelle Payne '07 and Dawn Vigue '87.
Christobelle Payne '07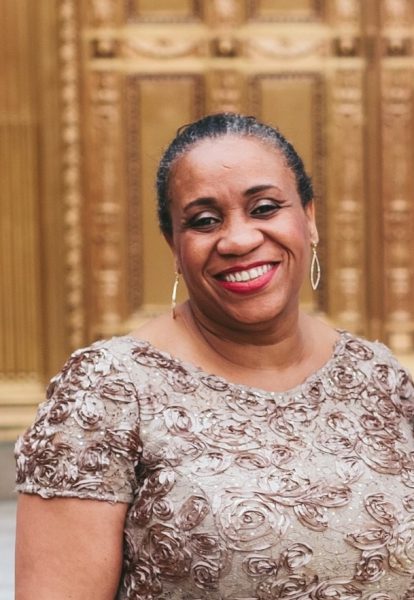 Christobelle Payne enrolled in the Occupational Therapy Assistant degree program at MCC in 2005, 12 years after her husband was killed in a plane crash, leaving her a single mother of two children and pregnant with their third.
Payne graduated from MCC in 2007 and has remained largely involved with the OTA community at MCC as an advisory board member, an OTA Interview Panel member, and a Level I Advanced Fieldwork Supervisor providing second semester students with fieldwork opportunities in the area of mental health. She has also been committed to providing Level II Fieldwork opportunities for MCC students, serving as a supervisor overseeing the transition from student observer to entry level competent. In 2016 Payne was recognized as the Fieldwork Supervisor of the Year by the New England Occupational Therapy Education Council.
Payne's dedication to MCC extends beyond OTA as well. In 2014, she pursued her love of gardening by becoming a Master Gardener through the UConn Extension Program. When she learned that the MCC Community Garden was in need of someone with her gardening knowledge, Payne enthusiastically embraced the opportunity to volunteer her skill and guidance.
Dawn Vigue '87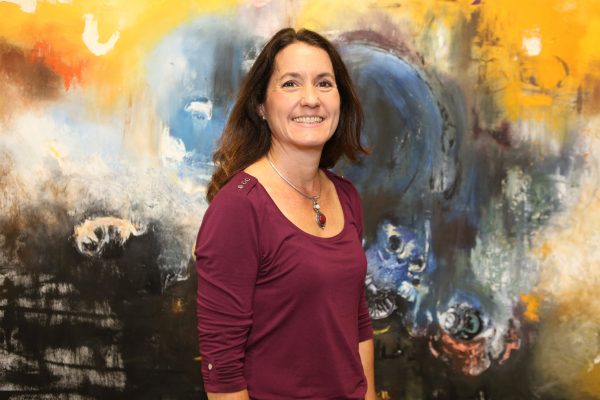 Dawn Vigue began preparing for her career in occupational therapy at Manchester Community College 1985. Shortly into her studies she suffered a torn ACL, and though she was unable to walk for several months and required extensive rehabilitation, she didn't let that stop her from graduating on time. With an OTA associate degree, Vigue went on to earn her bachelor's degree at Worcester State College, assisted by a scholarship from Mount Sinai Hospital in Hartford.
Mount Sinai Hospital became the site of Vigue's first job in her OTA career. She went on to work for Easter Seals Rehabilitation Center, and several years later became the manager of the OT department for a group of nursing homes. After having her first daughter, Vigue changed her career path slightly, going to work for Birth to Three for the next 21 years. Now her time is split with Birth to Three and serving the Manchester Public School System, in addition providing spin and cycle instruction.
In August, Dawn Vigue completed her first sprint triathlon. As a spin and cycle instructor she was up for the challenge. As an occupational therapist, Vigue has spent nearly thirty years helping countless others move beyond their challenges as well.
Questions about our Alumni of the Year award?
Contact Diana Reid, by email at dreid@manchestercc.edu or call 860-512-2909.
---
Past Recipients
2016 Sgt. Michael Hicks '00
2015 Dr. Roger Thrall '71
2014 Jose D. Rios '11
2013 Tina Carnelli '99
2009 Frances Segal '94
2008 Edward Firestone '71
2007 Richard MacDonald '74
2006 Donald Pitkin '04
2005 Rae Strickland '77
2004 Toni Dolan '95
2003 Claire Janowski '85
2002 Glenn Lemaire '74
2001 Candice Tatro '69
2000 Florence Sheils '93
1999 Karen Lepak '83
1998 Lucy Ann Hurston '93
1997 Brent P. Hazzard '82
1996 Julie Dagle '73
1995 Gordon Hallberg '70
1994 Loretta Pilagin '83
1993 Thomas Sheridan '73
1992 Richard Quinlan '75
1991 Rosemary Moynihan '78
1990 Barbara Barrett '82
1989 Nancy Kelley '82
1988 David Gay '78
1987 Gregory Kane '74
1986 George Brophy '82
1985 Marcella Fahey '75
1984 Violet Simon '75
1983 Stephen Cassano '68