Congratulations to our 2018 Alumni of the Year!
The MCC Alumnus of the Year award is bestowed upon alumni of Manchester Community College who have demonstrated an outstanding level of success in their career, earned high respect among their colleagues, and have brought credit to themselves and MCC through distinguished accomplishments.
Recipients of the award are honored at the annual alumni dinner held in November. We are pleased to announce the two recipients of the 2018 Alumnus of the Year award are John Toomey .
John Toomey '74
John Toomey earned his associate's degree in liberal arts from Manchester Community College in 1974. His exemplary history of civic engagement demonstrates how strongly dedicated John is to his community. He is a member of the Bolton's Historical Society, Alumni Association, Scholarship Fund, and Land Trust. He has served on Bolton's Board of Finance, Zoning Board of Appeals, and is a founding member and former president and treasurer of Pride at Work's Connecticut Chapter. He has advocated for a healthy environment by volunteering for Bolton Open Space Supporters as a founding charter member, working as a community organizer for the Connecticut Nuclear Freeze Campaign, and as Director of Operations for the Hartford Clamshell Alliance. From historical preservation to faith-based service, elected civic positions and charitable volunteering, John Toomey, through his actions, embodies MCC's values of shared responsibility and shared leadership.
Marilyn Thrall '73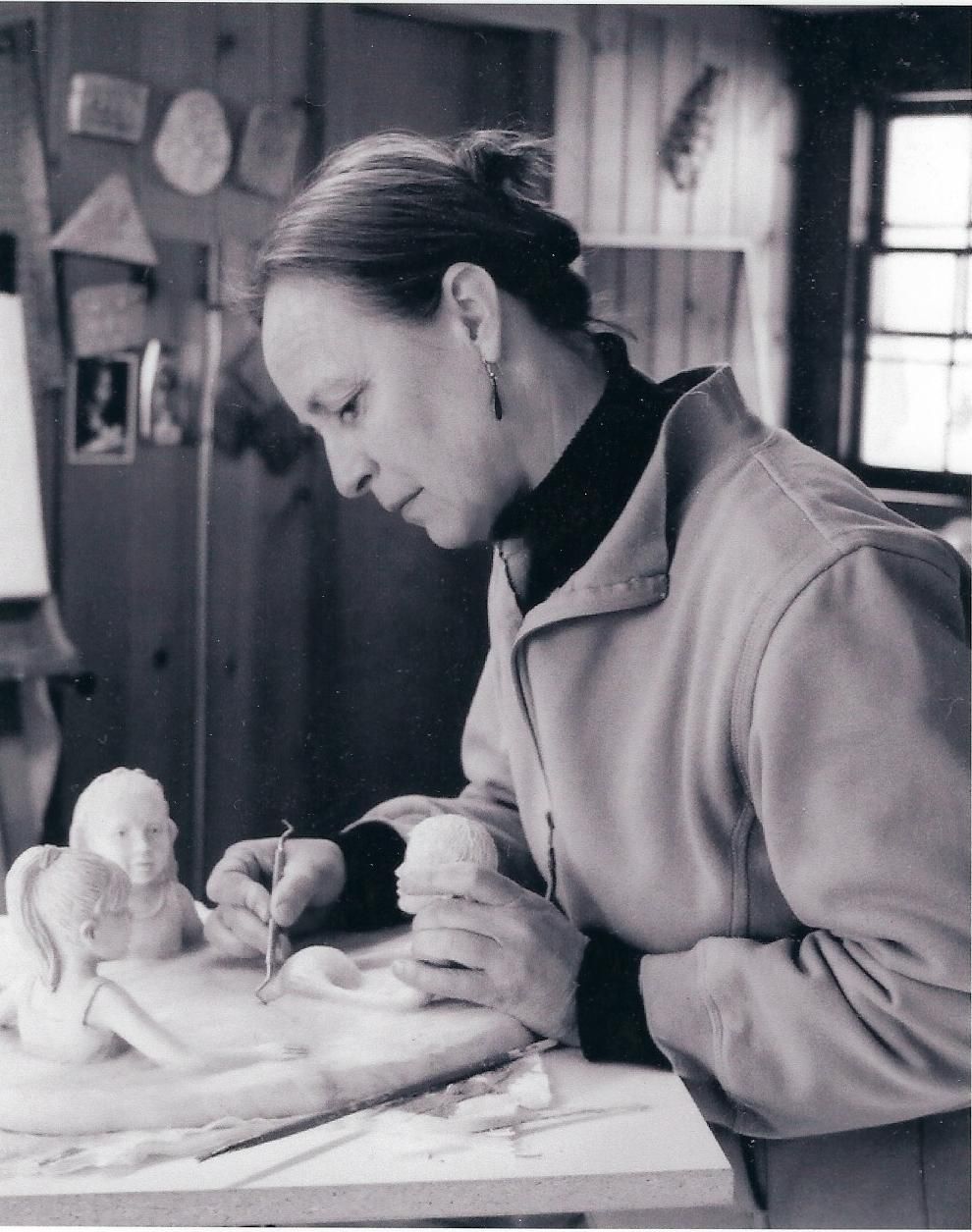 Every Thursday night Marilyn Thrall, a sculptor from Canton, CT, opens her studio to for anyone hoping to learn a bit about sculpting, drawing, and painting. Marilyn graduated from Manchester Community College in 1973 with an associate's degree in Liberal Arts and continued her education at University of Wisconsin-Milwaukee (UWM). While a student she had an opportunity to teach a drawing class which created a path in arts instruction that Marilyn would bring to schools across Connecticut. She has conducted artist workshops at elementary, middle, and high schools across the state in towns that include East Hartford, Canton, Haddam, Killingworth, Plainville, and West Hartford. Marilyn has received multiple awards for her art from institutions such as the New Britain Museum of American Art, West Hartford Art League, and Greater Hartford Arts Council, to name just a few. She has been highlighted by Fox 61 and her Sandy Hook Memorial Sculpture has been regarded as a "Tremendous gift to the state" by WDRC's Brad Davis.
Questions about our Alumni of the Year award?
Contact Diana Reid, by email at dreid@manchestercc.edu or call 860-512-2909.
---
Past Recipients
2017 Christobelle Payne '07
2017 Dawn Vigue '87
2016 Sgt. Michael Hicks '00
2015 Dr. Roger Thrall '71
2014 Jose D. Rios '11
2013 Tina Carnelli '99
2009 Frances Segal '94
2008 Edward Firestone '71
2007 Richard MacDonald '74
2006 Donald Pitkin '04
2005 Rae Strickland '77
2004 Toni Dolan '95
2003 Claire Janowski '85
2002 Glenn Lemaire '74
2001 Candice Tatro '69
2000 Florence Sheils '93
1999 Karen Lepak '83
1998 Lucy Ann Hurston '93
1997 Brent P. Hazzard '82
1996 Julie Dagle '73
1995 Gordon Hallberg '70
1994 Loretta Pilagin '83
1993 Thomas Sheridan '73
1992 Richard Quinlan '75
1991 Rosemary Moynihan '78
1990 Barbara Barrett '82
1989 Nancy Kelley '82
1988 David Gay '78
1987 Gregory Kane '74
1986 George Brophy '82
1985 Marcella Fahey '75
1984 Violet Simon '75
1983 Stephen Cassano '68