Alumni Success – MCC Degree Provided Foundation for MGM's Hornbuckle '77
MANCHESTER, Conn.  (February 22, 2021) – One of the most vivid memories that William J. Hornbuckle '77 recalls of his experience at Manchester Community College is baking 1,000 pies in one night.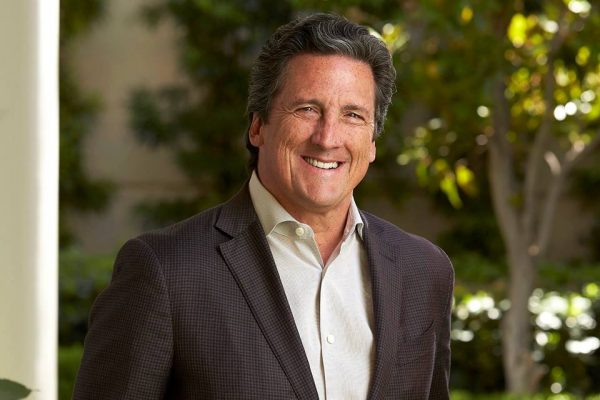 As a student in what was then called the Hotel-Motel Management program, Hornbuckle's pie-baking experience taught him a lot about how to succeed in the competitive hospitality industry.
"We baked the pies and sold them as a fundraiser," he said. "It gave me a unique experience and taught me a compelling lesson in teamwork, setting goals and meeting deadlines."
After earning his associate degree, Hornbuckle went on to the University of Nevada, Las Vegas (UNLV) and earned a bachelor of science degree in hotel administration. He was named to his current position with MGM last July after serving as acting CEO and president since March 2020.
He spent the early years of his life moving around with his family, as his father was in the U.S. Air Force. The family landed in Connecticut when he was six. He grew up with what he describes as "economic challenges" after his father left military service. He attended East Catholic High School in Manchester with the help of financial aid to pay the tuition and, upon receiving his diploma, assumed he would go straight into the job market to start earning money – not considering college.
"MCC's program found me as much as I found it," he said. "I had a job as a bartender, which gave me a taste of the business. I realized I liked it, and it was there that I also met some people who had graduated from the college and their education experiences got me interested."
MCC's program is now the Hotel-Tourism Management. At lot has changed at both MCC and in the hospitality industry, but the fundamentals are the same. Hornbuckle notes that the food service lab provided valuable and varied hands-on experience. "One day you're on the front line, the next you take on the role of manager of the front of the house – the roles rehearsal prepares you for all aspects of the operation," he said.
In addition, he remembers helpful and supportive faculty with connections in the industry. In particular, he recalls that Professor Mike Hiza introduced Hornbuckle to his college roommate who had become a dean at UNLV. (Hiza, a resident of Manchester, retired in 2009 and is now professor emeritus, remaining connected to the college as a contributor to MCC Foundation's Retiree Scholarship Fund.)
Hornbuckle traveled from Connecticut to Las Vegas to tour the baccalaureate institution. The rest, as they say, is history. "I started in this town as a busboy in what at the time was a very different Las Vegas," he said. "After driving across the country to attend UNLV, I matured along with the town, and I believe that MCC helped me realize that you can't be afraid to succeed."
He added, "The college gave me planning and presentation skills, taught me how to think and put things in perspective. This is a competitive industry and will emerge from the pandemic even more competitive. MCC helps build a work ethic and the emotional intelligence that is a core skill no matter what field you choose to pursue."