Alumni Success – Kristen Buteau '14 is Recipient of 2021 CCB Joseph Sullivan Young Professionals Award
MANCHESTER, Conn.  (July 22, 2021) – Manchester Community College is proud to acknowledge the success of Kristen Buteau '14, as she was recently presented with the 2021 Joseph Sullivan Young Professionals Award by the Connecticut Certification Board (CCB).
Buteau, of Newington, holds a drug and alcohol recovery co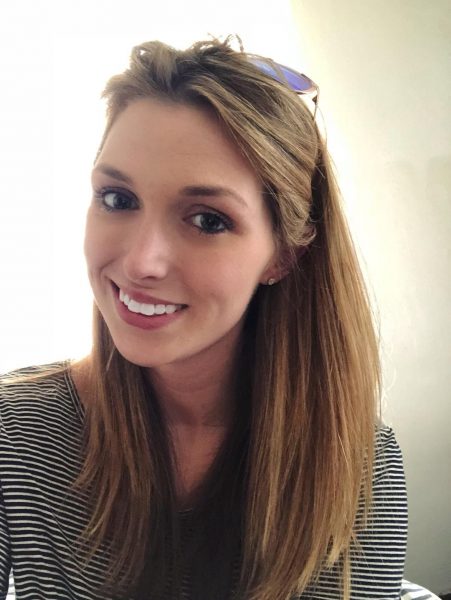 unselor (DARC) associate in science degree from MCC. She is currently employed at Hockanum Valley Community Council in Vernon, where she works as a certified addiction counselor on the facility's Advanced Supervision and Intervention Support Team, which works on behalf of clients who are severely mentally ill and have ongoing legal involvement.
Buteau was identified in her nomination as a leader in several projects and initiatives in her organization, and someone who is always looking to improve her skills and the services she provides, according to the CCB award citation.
She was excited and honored to have been selected for this year's honor. "After the past challenging year and a half, I was overjoyed to be acknowledged for my work," Buteau said. "It truly was a privilege to receive this recognition while marking a great milestone in my career as a helping professional and MCC DARC alumni."
MCC's DARC program provides education and training to those seeking employment, job advancement and increased marketability in the substance abuse profession. Students learn the techniques of professional counseling and gain an understanding of the disease process of addiction, the environmental and familial risk factors contributing to alcohol and other addictions, public health issues, the continuum of care and the counselor code of ethics.
The program provided the foundation for Buteau to succeed. "The DARC program gave me the knowledge, experience and confidence I needed," she said. "It paved the way for me, and it is thanks to DARC that I will always remain compassionate, offering my help whether addiction has touched a person's life directly or indirectly."
About the Connecticut Certification Board
The CCB is an independent, non-governmental, 501(c) 3 nonprofit organization that offers certification for addiction counselors, clinical supervisors, co-occurring disorders and prevention professionals in Connecticut. The board has established specialty certificates in substance abuse, co-occurring disorders and problem gambling for professionals licensed and credentialed in other behavioral healthcare domains. The board is active in a number of important state-wide workforce development initiatives, provides training/continuing education and ensures that the trainings provided in Connecticut by approved vendors meet established standards.