Alumni Success: Decorated U.S. Army Veteran Paul Mozzicato '18 Earns Civilian Honors at MCC
MANCHESTER, Conn. (July 10, 2019) – Paul Mozzicato '18, a recent MCC graduate and recipient of a Board of Regents Medallion for Academic Excellence (4.0 GPA), knew all about teamwork after 38 years in the U.S. Army and then retiring as a master sergeant. It was at MCC that Mozzicato, of South Windsor, who had served his country with tours in Iraq, learned the honor of serving himself.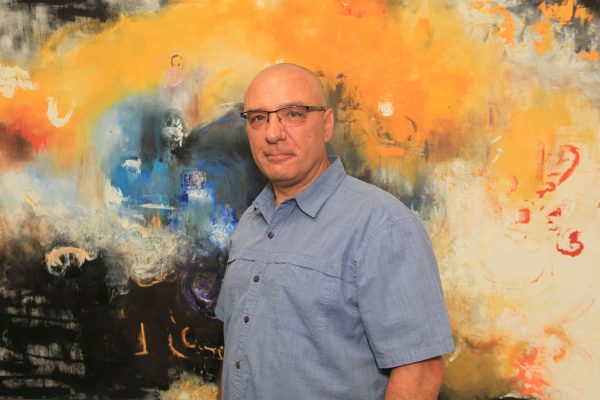 Although he is a first-generation college student, he is no stranger to education. "The U.S. Army has provided me with a vast amount of training, knowledge and experience," Mozzicato said. "The military academies that are required for each pay grade unit of assignment and additional duties provided me with a multitude of skill sets."
The issue was, according to Mozzicato himself, that military learning is focused on leadership and teamwork – a good focus to have in life, but different from the rigors of a college associate degree path. "I mostly battled myself in order to succeed in the civilian education setting," he said.
During his two-year course of study at MCC, earning a degree in criminal justice with a certificate in homeland security, Mozzicato found support from his wife Carol and his two daughters. He also credits Assistant Professors David Dubiel and Katie Kleis, who serves as Criminal Justice department chair, with providing the encouragement that enabled him to contribute in a non-military classroom.
"They reinforced the fact that it was important for me to be myself," he said. "They coached me to jump in, contribute and interact with the other students."
Jump in, he did. In addition to his studies, he was a member of the college's Criminal Justice and Veterans Clubs; got involved in Phi Theta Kappa, the internationally acclaimed honor society recognizing the academic achievement of associate degree students; and served as a mentor to other students. Kleis said of him, "Despite his many accomplishments in his professional career, he was always willing to be available to other criminal justice students, offering advice and treating them as his equal. He demonstrated unparalleled respect. MCC was truly lucky to have him."
Mozzicato will be starting his second semester at Central Connecticut State University in August, continuing his studies in criminology. He aspires to a second career in the U.S. Department of Homeland Security, possibly with the Federal Emergency Management Agency, where he can apply what he learned during both his military and civilian education experiences.