Mishi-maya-gat Spoken Word & Music Series
12th season this Fall!
Featured musicians, poets and writers from New England, New York and beyond
Fall and spring events from 6:30 p.m. to 9:00 p.m.
Free and open to the public
Sponsored by the MCC Foundation and the Town of Manchester's Downtown Arts and Culture Grant Program
Hosted by Stephen Campiglio
---
Note: All Mishi-maya-gat events are held at MCC on Main, Manchester Community College Arts and Education Center, 903 Main Street, Manchester, CT 06040.
---
Mishi-maya-gat

Mishi-maya-gat is the Algonquin term for "Great Trail," a network of foot paths created by the indigenous tribes of New England. The site of the MCC campus is along one of these great trails, which led to the naming of Great Path as the road leading into campus. It is in this spirit of historical and cultural significance that the performing arts series takes its name.
THURSDAY, SEPTEMBER 21
6:30 PM – Spoken word with poet ZACK FINCH and fiction writer JILL GILBRETH
8:00 PM – Jazz with STEPHEN HAYNES QUARTET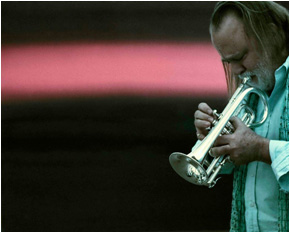 Stephen Haynes Quartet features Haynes, cornet; Kyoko Kitamura, voice; Ben Stapp, tuba; and Joe Morris, guitar. Haynes' recent CD, with a quintet arrangement, is "Pomegranate".
Zack Finch, Ph.D., and Jill Gilbreth, M.F.A., are both published professors in the Department of English at the Massachusetts College of Liberal Arts in North Adams, MA.
MORE INFORMATION COMING SOON!
---
To join the mailing list and receive a flyer via email, please send your email address to Stephen Campiglio, series coordinator, at scampiglio@manchestercc.edu.