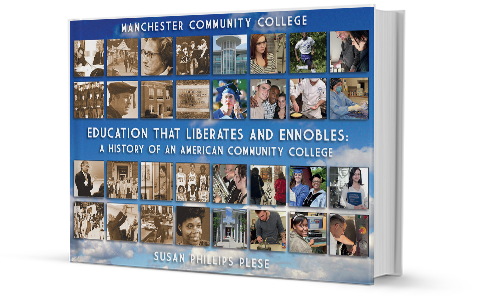 MCC 50th Birthday History Book
Education That Liberates and Ennobles: A History of an American Community College
---
Celebrate Manchester Community College's rich 50 year history. Read the story of how a small group of Manchester residents worked tirelessly to bring higher education to the City of Village Charm.
---
About the Book
Overall, the founding of MCC was part of a national movement to provide access to higher education to all who wished to pursue it. Today, Manchester Community College is one of the largest two-year schools in Connecticut, serving over 16,000 credit and non-credit students per year, and is nationally known for its quality programs.
---
Order your copy today!
158 pages
Color photographs
Includes DVD collection of oral histories, photos and tales from MCC's rich past
To order a copy of the book, email Director of Development and Alumni Relations Diana Reid.
About the Author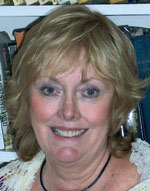 Susan Phillips Plese has lived in Manchester since 1969. She was a news writer and columnist for the Manchester Herald and the Hartford Courant and editor of Hartford Woman. She was an MCC adjunct professor from 1970 to 1990, at which point she was hired full-time to teach news and feature writing, as well as mentor students at the Live Wire student newspaper.
---